Celtics capture No. 1 pick in NBA Draft Lottery, Lakers land No. 2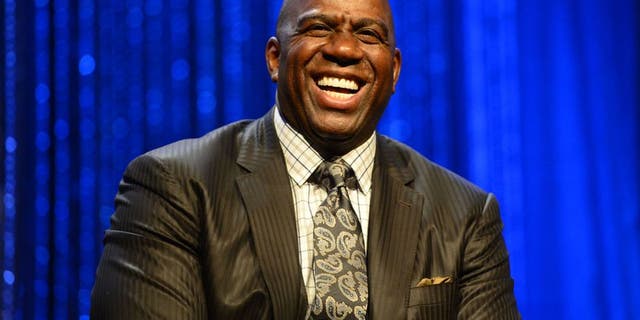 The Boston Celtics captured the No. 1 pick in the NBA Draft Lottery on Tuesday night, with the Los Angeles Lakers securing the second selection and the Philadelphia 76ers landing thethird pick.
The Phoenix Suns, who finished with the second-worst recordduring the regular season, fell out of the top three and will draft at No. 4.
The Lakers, who had the third-worst record, entered the lottery needing a top-three pickor their first-rounder would have gone to Philadelphia, andtheir 2019 first-rounder to Orlando. Instead the Lakers will send the Magic second-round picks this year and next.
The Celtics, who swapped first-round picks with the Brooklyn Nets in the 2013 Kevin Garnett-Paul Pierce trade, had the best chance of winning the lottery:25 percent. They were among seven teams that had never won it.
The Sacramento Kings secured both the fifth pick and the New Orleans Pelicans' pick, No. 10 overall, as part of the Buddy Hield trade sinceit did not fall in the top three.
The rest of the lottery order:
6. Orlando Magic
7. Minnesota Timberwolves
8. New York Knicks
9. Dallas Mavericks
10. Sacramento Kings
11. Charlotte Hornets
12. Detroit Pistons
13. Denver Nuggets
14. Miami Heat