Cavs summer leaguer goes LeBron on Lakers, who get worse news after loss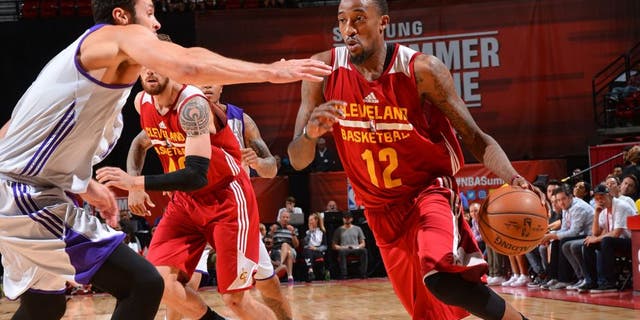 NEWYou can now listen to Fox News articles!
Jordan McRae did his best LeBron impersonation on Thursday night in the summer league, scoring 36 points with nine rebounds to rally the Cleveland Cavaliers from a 16-point halftime deficit to hand the Lakers their first loss in Las Vegas.
McRae and rookie Kay Felder, whom the Cavs selected in the second round of June's draft, teamed to outplay the Lakers' young backcourt of D'Angelo Russell and Brandon Ingram. Felder finished with 20 points while Russell had 19 and Ingram had 13 on 4-of-12 shooting (finally hitting his first 3 of summer league).
McRae's 36 were the most scored in the summer league -- topping his own mark of 33 set a night before.
Naturally, this produced some predictable overreactions on Twitter.
To answer that last question: McRae is a 2014 second-round pick out of Tennessee who signed with the Cavs in March and played 15 games for them, and absolutely not.
The most significant story Thursday night was the injury suffered by Lakers big man Larry Nance Jr., who fractured his right hand, according to preliminary X-rays. He'll likely miss six to eight weeks.