Cardinals outfielder Oscar Taveras to be buried Tuesday in Dominican hometown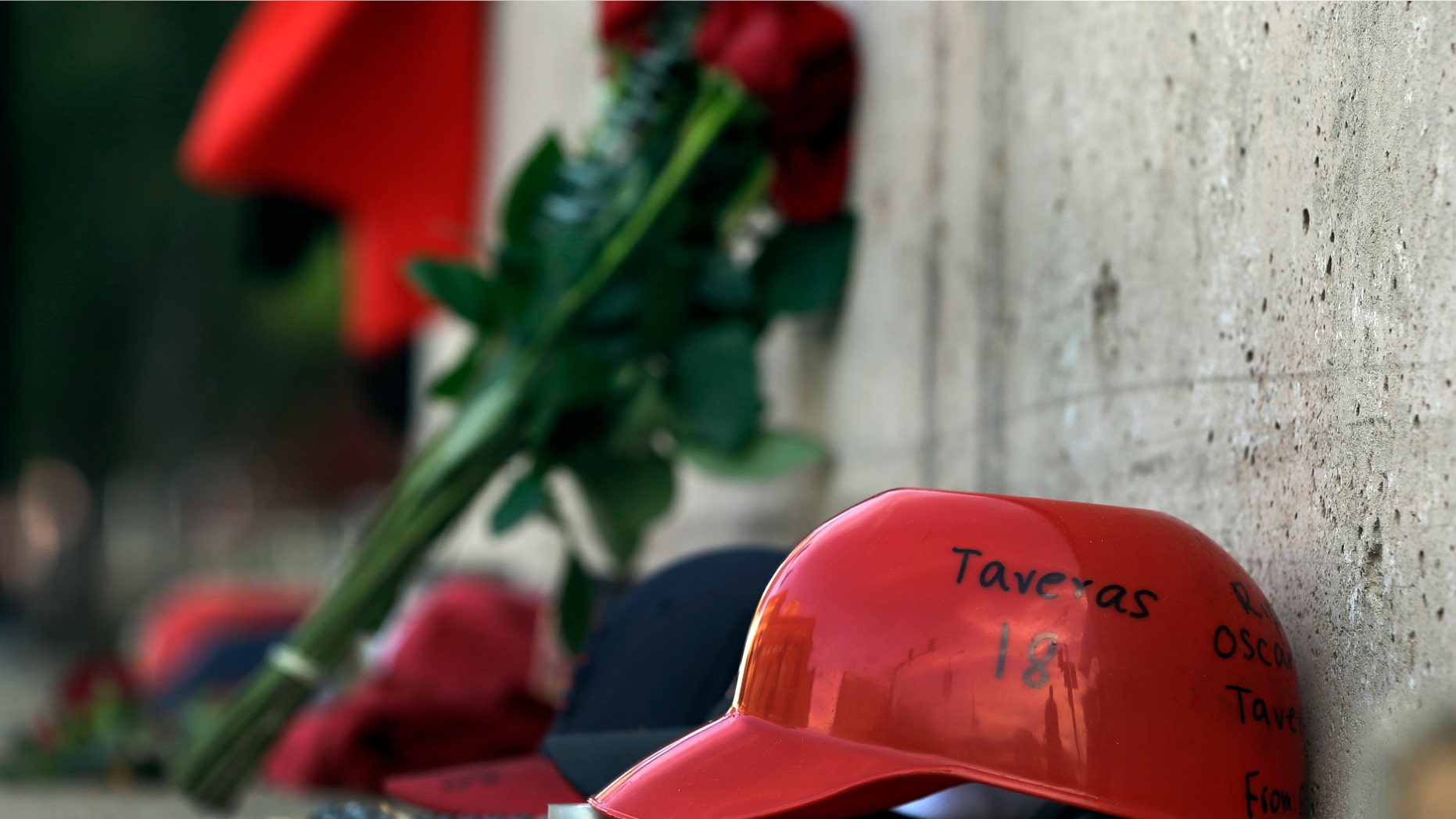 St. Louis Cardinals outfielder Oscar Taveras will be buried in his native Dominican Republic on Tuesday, just days after he died in a car crash along with his girlfriend. He was 22.
According to Dominican press, the burial will be held in a cemetery in Sosúa, a beach community on the north part of the Caribbean island, about 215 miles north of Santo Domingo.
John Mozeliak, general manager of the St. Louis Cardinals, and team manager Mike Matheny are expected to attend.
Taveras and his girlfriend Edilia Arvelo, 18, died on Sunday after crashing a 2014 Chevrolet Camaro that he brought into the country two weeks before.
He was driving between the beaches of Sosúa and Cabarete in the province of Puerto Plata when he lost control of the vehicle, hitting a tree.
His body was transferred to the National Institute of Forensic Science in Santo Domingo in order to determine an official cause of death.
The death of the rookie has caused widespread mourning throughout the baseball community in the Dominican Republic.
His father, Francisco Taveras, said that he hopes the accident will become a message for other people.
"(I hope) this serves as example for them to take things slowly," he said, according to El Listín Diario.
The leaders of Sosúa and the province of Puerto Plata have called for two days of grieving in honor of Taveras. It will last from Tuesday Oct. 28 to Oct. 29 and includes the suspicion of all public and private activities that are not essential.
Winston Llenas, president of the Aguilas Cibaeñas, the team for which Taveras played in the Dominican Republic before going to the majors, said Taveras' death was a huge loss for the sport.
"The early departure of Oscar is not only a loss to the 'aguiluchos,' but for all who feel for baseball," he said. "It is such a severe pain that it makes me remember what I felt when José Lima died." Lima was a pitcher for the Aguilas and for five major league teams who died in 2010 of a heart attack at age 37.
Taveras was a teenager when he signed with St. Louis as an international free agent in 2008. He was regarded as one of baseball's top prospects and homered in his major league debut May 31.
"He was someone that became an identity of our organization to some degree," Mozeliak said in a conference call with St. Louis media before a visitation Monday night. "When you think about how much has been written about him and how much has been talked about him, he never truly got a chance to show it at the major league level."
Taveras hit .239 with three homers and 22 RBIs in 80 games in his only season in the majors.
"In my opinion, the word 'love' is the most misused, and misunderstood word in the English language. It is not popular for men to use this word, and even less popular for athletes," Matheny said. "But, there is not a more accurate word for how a group of men share a deep and genuine concern for each other. We loved Oscar, and he loved us. That is what a team does, that is what a family does. You will be missed, Oscar."
The Associated Press contributed to this report.
Follow us on twitter.com/foxnewslatino
Like us at facebook.com/foxnewslatino