Cardinals could change up roster before 2016 - but just how much?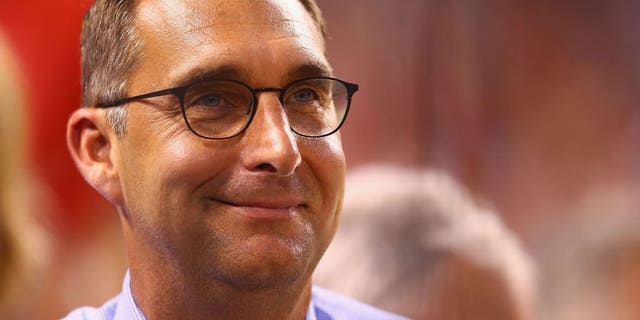 NEWYou can now listen to Fox News articles!
Heading into the offseason, the St. Louis Cardinals have some decisions to make. One of them - perhaps the biggest - pertains to free agent oufielder Jason Heyward. General manager John Mozeliak has already gone on record stressing that his club needs to improve on offense for 2016, and retaining Heyward would help in that regard.
But just what else could the Cards do? They won 100 games in 2015 and though that's worthy of accolades, Mozeliak also recently stated that some changes could be coming as they try to build a team that can go deeper into October.
As quoted by MLB.com's Jennifer Langosch, Mozeliak admitted an interest in boosting the club's roster: "It's a good team, but we didn't reach where we wanted to. So that means there is room for improvement. That's what we'll focus on."
Langosch noted that in addition to Heyward, the team also has to decide whether or not to exercise the contract options to keep Jonathan Broxton and Jaime Garcia on the pitching staff (among other decisions on the docket).
Said Mozeliak regarding the task that awaits him and his front office over the next few months:
Just how different or altered will the Cardinals' roster be from its state during the postseason and Opening Day 2016? That's definitely something to watch as the offseason kicks into gear.