Capitals fan wants to share the penalty box with Tom Wilson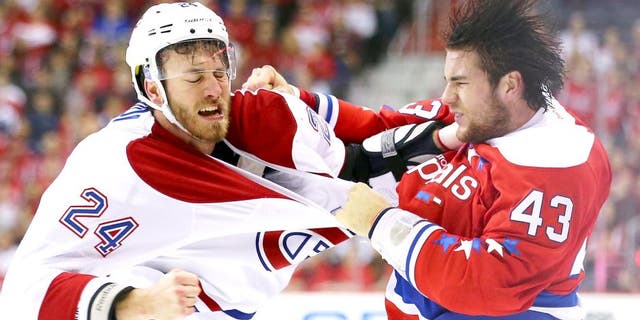 NEWYou can now listen to Fox News articles!
The Washington Capitals' Tom Wilson ranks among the top five in NHL penalty minutes, so it's a pretty good guess that on any given night he's going to end up in the penalty box.
Wilson apparently has one fan who would like to spend some time with him in the box, because this sign went up at the Verizon Center on Saturday night:
And, sure enough, a bit more than halfway through the first period, Wilson got into a scrape with the Canadiens' Jarred Tinordi and was sent off for a five-minute fighting penalty. No company in the box, though.
On the other hand, Wilson was credited with two assists in the Caps' 3-1 victory over Montreal. That's a good sign of another sort.
H/T: CSN Mid-Atlantic