Canada is getting its own professional league as Canadian Premier League gets green light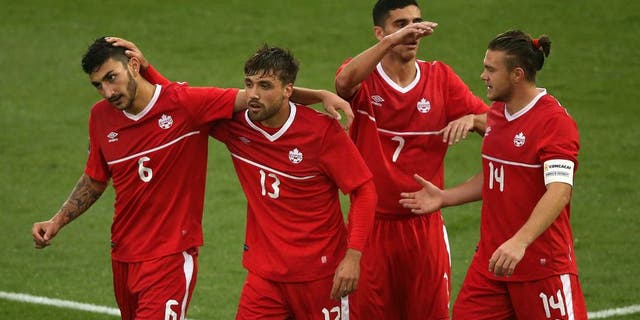 Canada will finally be getting its own professional soccer league. The country's soccer association officially sanctioned the Canadian Premier League, giving it the go-ahead to operate as Canada's top league.
The league has been in the works for the better part of a year now.With the sport growing in the country, there has been a desire to see professional soccer in more markets and to do so without the constraints that come with being part of a predominantly American league.
Now, instead of having to deal with rules that are geared towards American teams and their needs, teams in the Canadian Premier League will get to operate in a way that best benefits Canadian soccer. That's especially true when it comes to roster designations and how they develop youth players, not to mention making it easier to establish teams in markets across the country. Being able to call it a league of their own -- Canada is the richest country in the world without its own professional soccer league -- is important too.
The Canadian Premier League will not lead to the Montreal Impact, Vancouver Whitecaps and Toronto FC leaving MLS. Those three teams will continue to play in MLS and will remain Canada's preeminent clubs, but the Canadian Premier League will help fill out the rest of the country below those three teams. The new league can serve as the country's Tier 2 league, with regional leagues in the tier below.
In addition to sanctioning the Canadian Premier League, Canada Soccer also approved Winnipeg and Hamilton ownership groups, setting those two cities up to be part of the league's inaugural season. It's possiblethat FC Edmonton, who are currently in the NASL, and the Ottawa Fury, who are in the USL, will jump to the Canadian Premier League. Where other teams come from remains to be seen, although Calgary and Regina have been rumored to be target markets.
There is still a lot of work to be done for the new league. In addition to finding more owners and markets for the remaining teams, they need to secure stadiums, figure out a schedule, league rules and all of the other things that go into launching a league. But the Canadian Premier League is coming, maybe as soon as 2018, and that's massive.