Cam Newton is ready to tackle the challenge of the Panthers being 'favorites'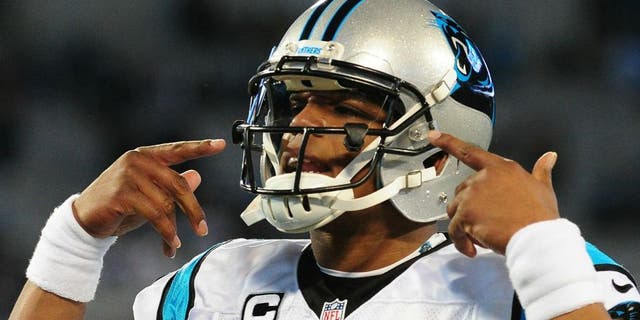 NEWYou can now listen to Fox News articles!
The Carolina Panthers will have a giant bull's-eye on their back all season. And Cam Newton is fine with that.
The NFL MVP understands that after a trip to the Super and three consecutive NFC South titles, the Panthers have gone from underdogs to favorites. Newton also understands the challenges and pitfalls that come along with that.
"For the first time in a long time, I think for me, this may be the first time ever since I've been affiliated with the Panthers that we're favorites, not necessarily to go far in the playoffs but just winning games and being favorites to win those games," Newton told the NFL Network. "One thing that Coach Shula (offensive coordinator Mike Shula) as well as Coach [Ron] Rivera shared with us is that nothing is promised.
"Just because we went 15-1 in the regular season doesn't necessarily mean we're going to go 16-0 in the next season. For us, I think our main focus right now is starting from scratch and understanding that and maximizing every opportunity and every person's responsibility and for us as players, coming together to make each other better."
Carolina didn't suffer its first regular-season loss until Week 16 last season, but the Panthers' resolve will be tested immediately this season in a Week 1 road game against the Denver Broncos. And they might not be the favorites in that matchup.