Bucks, Antetokounmpo reach agreement on contract extension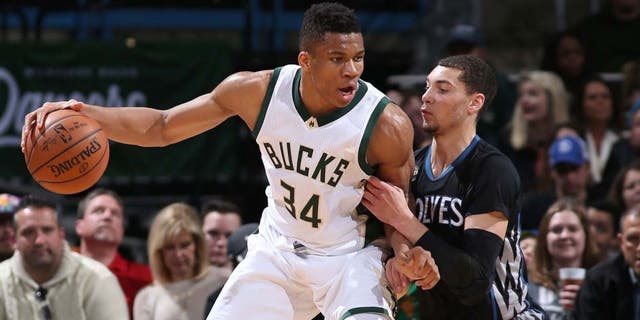 The Milwaukee Bucks have reached an agreement with Giannis Antetokounmpo on a contract extension, after a strong third-season by the 21-year-old small forward/point guard.
Antetokounmpo appeared in 80 games this past season and averaged career highs in points (16.9), rebounds (7.7), assists (4.3) and minutes (35.3). He became the first player in franchise history to record five triple-doubles in a season.
The Bucks selected Antetokounmpo with the 15th pick in the 2013 NBA draft. He has career averages of 12.2 points, 6.3 rebounds and 2.9 assists in 238 games (173 starts).
Milwaukee did not announce terms of the extension.