Bruno Metsu, a Frenchman who coached Senegal to 2002 World Cup quarterfinals, dies at 59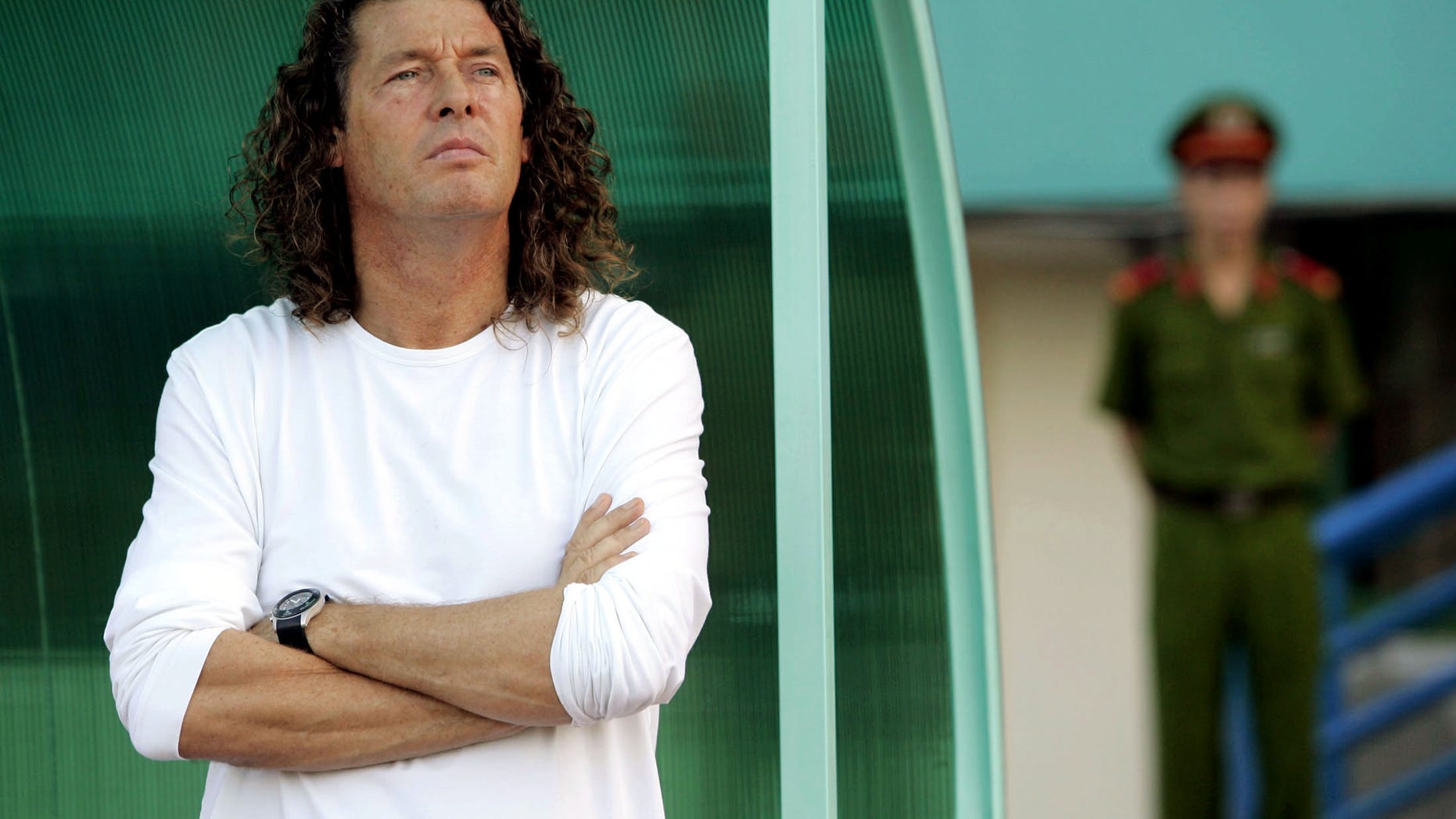 LILLE, France – Bruno Metsu, a Frenchman who coached Senegal in a remarkable run to the 2002 World Cup quarterfinals, has died. He was 59.
His death was announced by the French club Lille, for whom Metsu played from 1979-81 and coached in 1992-93. No cause was given, but media reports said he died early Tuesday following a long battle with cancer.
At the 2002 World Cup, his Senegal team beat defending champion France 1-0 in one of the biggest upsets in the tournament's history. The team went on to defeat Sweden to reach the quarterfinals before losing to Turkey.
"More than a coach, he was a big brother for us. What I liked about him was that when we had to work, we worked, when it was time to have a laugh, we laughed," Senegal striker Souleymane Camara told L'Equipe.
"His team speech before the France game ... I still talk about it to my friends. He managed to motivate us so much that we couldn't lose. He knew how to find the right words. He also showed us some footage of the atmosphere surrounding the national team, so that we would surpass ourselves."
Later that year, Senegal reached the African Cup of Nations final, where it lost on penalty kicks to Cameroon.
"A thought for those close to Bruno Metsu, a man and a coach who successfully exported the values of French football," the French Football Federation said.
Metsu spent his last years as a coach in the Middle East with spells in charge of the United Arab Emirates and Qatar national teams. He also coached the clubs Al-Gharafa in Qatar and Al Wasl in the UAE, where he replaced Diego Maradona.
Earlier in his career, he also coached Valenciennes, Sedan and Valence before taking charge of Guinea and then Senegal from 2000-02.
Claude Le Roy, a close friend of Metsu's who also coached Senegal, Cameroon and Ghana, said Metsu "fought like a lion."
"We had a lot of adventures together," Le Roy told L'Equipe. "I will remember his magnificent smile and his love of life."
Former Lille teammate Stephane Plancque played for two seasons with the fun-loving Metsu.
"I was younger than him. I knew about him already from his reputation," Plancque said. "We quickly became close and were roommates for away games. He was a great guy."
David Friio, who played for Valence and now works as a scout in France for Manchester United, added on Twitter: "He helped me at a time nobody cared and I will never forget that."