Browns release QB Rex Grossman, leaving team with just Hoyer, Manziel on 53-man roster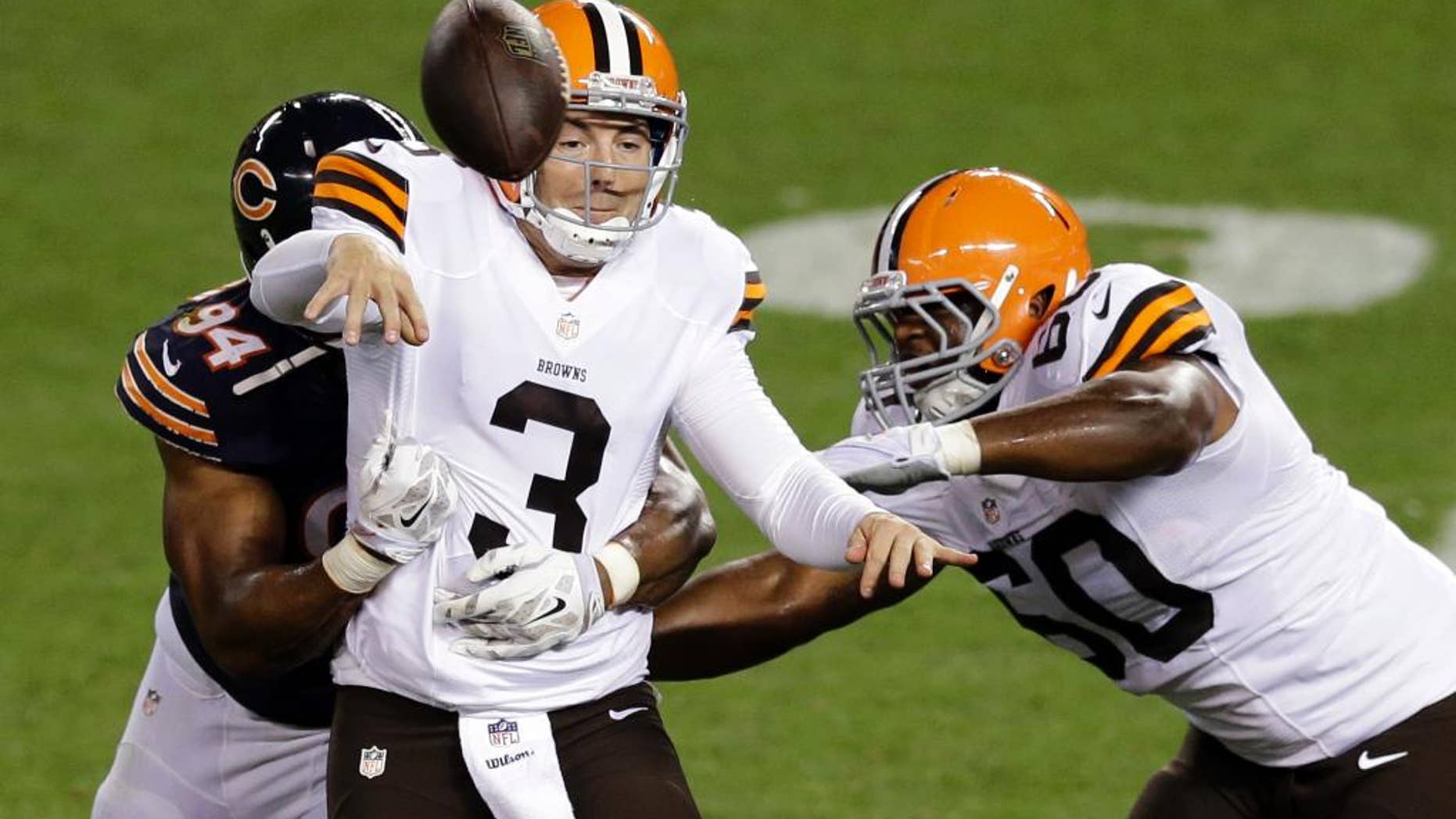 CLEVELAND – The Browns have released veteran quarterback Rex Grossman, who had been brought in to assist Brian Hoyer and Johnny Manziel with team's new offense.
Grossman was let go Sunday and the Browns also waived wide receiver Charles Johnson. The Browns were also awarded wide receiver LaRon Byrd (Dallas), offensive linemen Caylin Hauptmann (Seattle) and Ryan Seymour (San Francisco) and running back Glenn Winston (San Francisco) off waivers.
Grossman signed with the Browns as a free agent on Aug. 12. He ran Browns offensive coordinator Kyle Shanahan's system in Washington and was helping Hoyer and Manziel get more comfortable with the schemes.
The 33-year-old Grossman played in Cleveland's final exhibition on Thursday night. He led Chicago to the Super Bowl in the 2006 season.
Johnson sat out last season while recovering from knee surgery.
___
Online:
AP NFL website: www.pro32.ap.org and www.twitter.com/AP_NFL