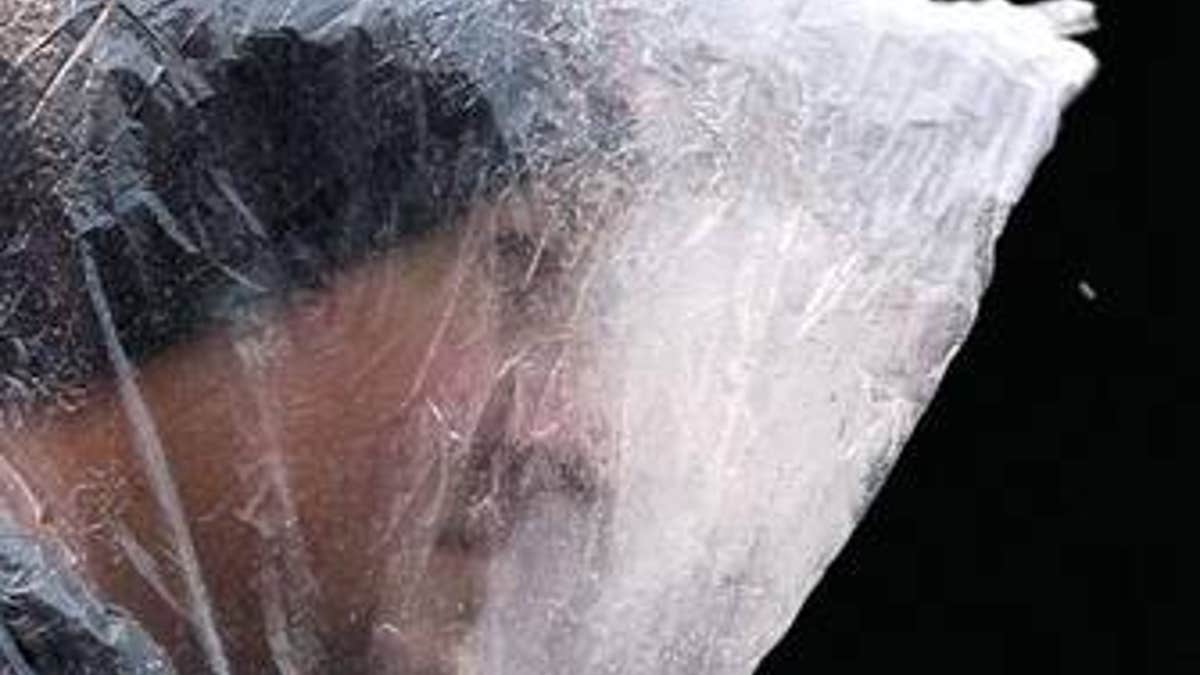 The Cleveland Browns' quarterback position dating to the restart of the franchise in 1999 isn't an exercise in futility. No: That would suggest that the Browns were practicing, or working out how futile they could be.
If it was an exercise, there would be room for improvement, or in this case more like regression, since you can't "improve" in badness and failure. You can't fail better. And the Browns, especially, cannot fail better than they've been failing at the most important aspect of fielding a football team.
Instead, on Sunday, when the Browns start Brian Hoyer -- a fifth-year, 27-year-old journeyman on his third NFL team, with a career stat line of 15 games played, one game started (he lost), a 59.4 percent completion rating, 616 yards, two touchdowns, and three interceptions -- they will have perfected futility.
An NFL franchise cannot do any worse when it comes to finding, nurturing, and establishing a passer. Take away that one playoff appearance in 2002, which was achieved not because but in spite of Tim Couch's performance, and particularly his 1:1 touchdown to interception ratio, and you have an almost flawless sequence of failure going from 1999 into 2013. (The fact that their one Pro Bowl quarterback, Derek Anderson in 2007, and his 10-6 team didn't make the playoffs makes it even better.)
Now, I know I sound cruel, but I swear I'm not trying to rub it in. The wound is already salted. But if we don't study history, we're doomed to repeat it, and I wouldn't wish on anyone the experience of pulling for a team like the Browns over a streak as long as the one they've got going: 19 starting quarterbacks since 1999, the most in the league.
Here are the names of the quarterbacks who started for the Browns in that period of time: Ty Detmer, Tim Couch, Doug Pederson, Spergon Wynn, Kelly Holcomb, Jeff Garcia, Luke McCown, Trent Dilfer, Charlie Frye, Derek Anderson, Ken Dorsey, Bruce Gradkowski, Colt McCoy, Jake Delhomme, Seneca Wallace, Brandon Weeden, Thaddeus Lewis, Brady Quinn.
A mix of once-effective vets now past their prime (Garcia, Dilfer, Delhomme); high draft picks bombing out in style (Couch, Quinn, possibly Weeden), and career backups/journeymen (everyone else).
And the most amazing part about it: it almost seems designed. The beautiful part about the Browns' repeated and enthusiastic failure at finding a quarterback after Couch, the No. 1 overall pick in 1999, played his last down with the team in 2003, is that it follows such a perfect pattern. In 1999, they took Couch; eight years later, in 2007, they took Brady Quinn, an overrated quarterback even in college; five years later, in 2012, it was Brandon Weeden, a 28-year-old rookie who holds the bizarre honor of being the oldest player drafted in the first round.
Here's how you do what the Browns have done in the last decade-and-a-half: draft high, but draft the wrong guy. Let him struggle for a few years. Replace him with a mix of stopgap bargains and disowned vets. Repeat.
Aside from being a study in sadness, Cleveland also illustrates something that's maybe the truest of all truisms in the NFL: If you don't have a franchise quarterback, not only will you not have win a Super Bowl -- you won't have an identity.
There's a reason teams like Dallas and Detroit are so eager to throw supertankers full of money at guys such as Tony Romo and Matt Stafford, even though they haven't accomplished anything in the grand scheme of coming close to a championship. What's the alternative? You let Romo and Stafford, entertaining and productive passers with pedigrees as competitive NFL players, walk to a different team, you better have a bulletproof alternative waiting in the wings. Because otherwise, you will lose your job.
And here is the crux of the issue. General managers have perfected the art of quarterback management: you draft a new one. You ride him until the fans', and the owners', patience runs out entirely. In the meantime, you plug the gaps with the legions of players happy to serve as your filler material. Then you draft a new one, a new guy with potential and upside. Potential and upside are the drug of fanbases -- just ask the Jets this year -- and they help keep executives employed: Just wait until next year! Next year will be better!
The Browns' entire history has been "Wait until next year." And Brian Hoyer's start this Sunday will do nothing to change the fact that this season is no different.