Browns coach Pettine not holding out hope WR Josh Gordon returns from suspension this season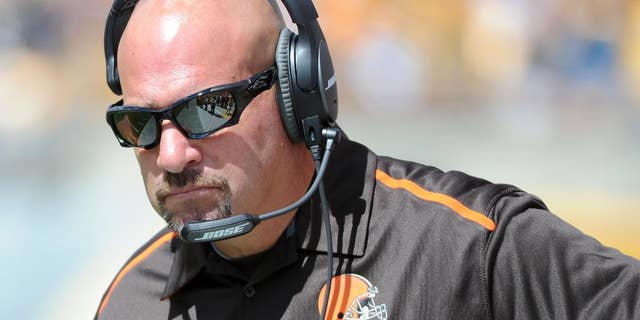 BEREA, Ohio – Browns coach Mike Pettine says he's not holding out hope that suspended Pro Bowl wide receiver Josh Gordon will return this season.
Gordon's yearlong ban for yet another violation of the NFL's substance abuse policy could be reduced if the league changes the policy. Representatives from the player's union could vote on a new proposal later Friday.
Pettine says he has not been given any indication Gordon's suspension will be lessened or overturned, saying, "I'll believe it when I see it."
Gordon led the league with 1,646 yards receiving last season despite being suspended two games and playing with three quarterbacks.
The 23-year-old was suspended for testing positive for marijuana. Gordon contends he failed the test due to secondhand smoke.
Gordon's teammates would love to have him back for any length of time. Browns rookie quarterback Johnny Manziel says Gordon "makes us better."
___
AP NFL website: www.pro32.ap.org and www.twitter.com/AP_NFL