Brooks Koepka hits Ryder Cup fan in the face, leaves her bloodied with wayward tee shot
Brooks Koepka was left shaken after a wayward tee shot struck a female fan in the head and left her bloodied.
The American golfer, 28, struck the supporter in the face on the short, par-four sixth hole attempting a monster drive.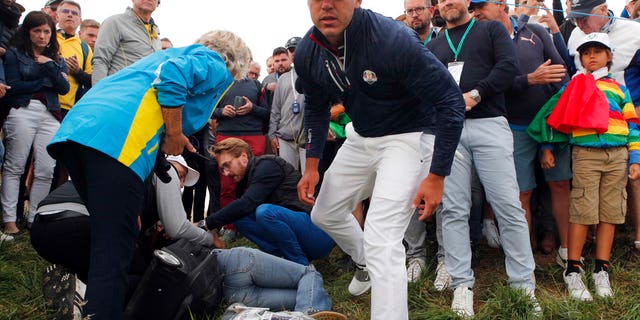 Koepka had hoped to go from tee to green in one shot and set himself up an eagle putt.
However, his huge swing on day one of the 2018 Ryder Cup in Paris resulted in a fan taking the brunt of the ball and suffering a nasty eye injury.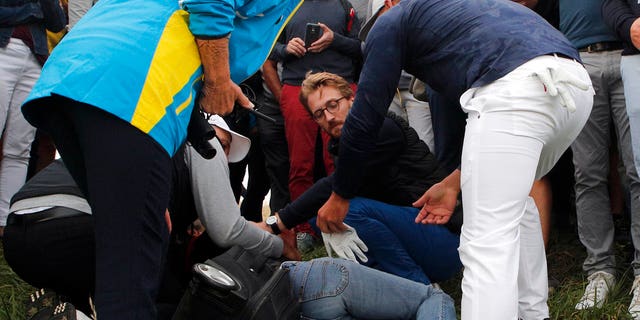 Koepka revealed he is praying he has not blinded the woman.
He said: "I haven't gotten an update. I actually just asked in the locker room, and nobody knew. So I have no idea what's going on.
"It doesn't feel good, it really doesn't. You feel terrible for them.
BJORN SAYS 'EUROPE UNITED AT RYDER CUP AMID BREXIT TENSIONS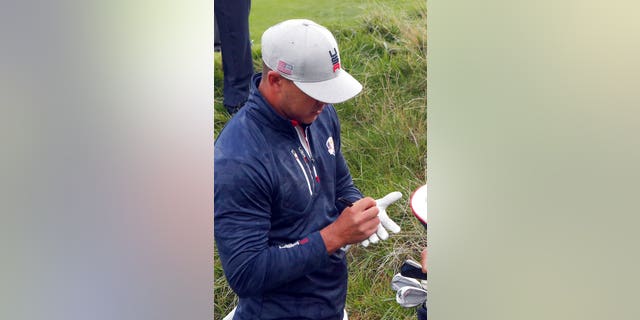 "You know exactly how they are feeling, especially when you've got to go over there and apologise, because they are in pain, usually bleeding, and then to hit her in the face."
This story originally appeared in The Sun. For more from The Sun, click here.