Brook Lopez, Brooklyn Nets Fans Welcome New Arena in Midst of Sandy Aftermath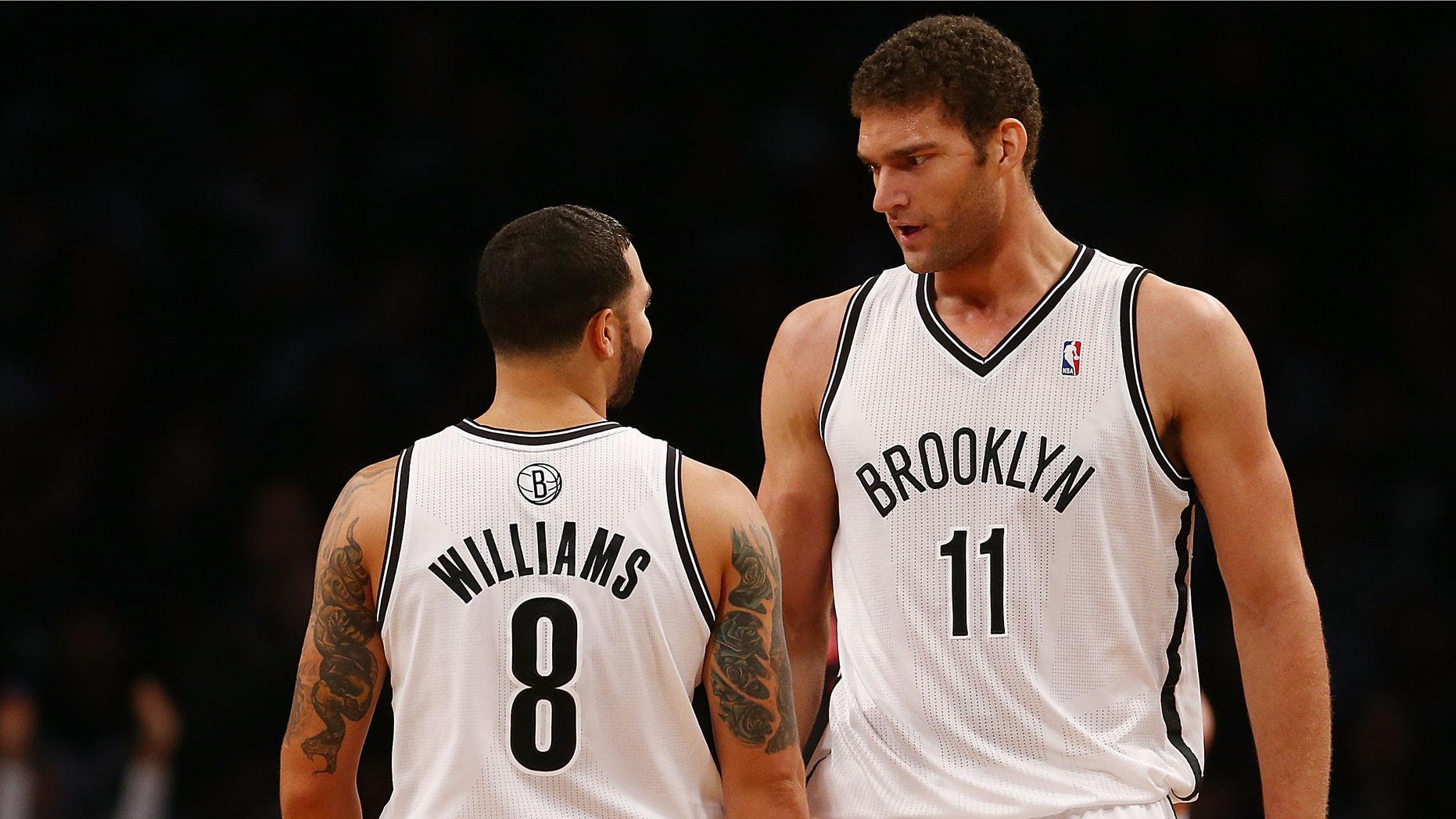 New York – For Brook Lopez and the Brooklyn Nets their season opener at the glitzy new Barclays Center did not go off as planned.
When Hurricane Sandy hit New York City it turned  what was to be a spectacular inner city rivalry game to begin the Nets' newly reimagined franchise in Brooklyn into a source of contention.
Plans were made to postpone the Brooklyn Nets' Thursday night  home opener against the New York Knicks in the aftermath of the superstorm that claimed lives and left thousands without homes, electricity, heat, hot water and food - essentials that people survive on.
Finally on Saturday night, Lopez and the Nets, for a few hours, were able to play a role in the healing process as Brooklyn and the surrounding tri-state area begins to rebound from the hurricane.
The 7-foot player understood the reasoning behind the city's request to put off their first scheduled game on the calendar, which has now been rescheduled for November 26.
"It just puts everything in perspective, " Lopez said after leading Brooklyn with 27 points in their 107-100 win over the Raptors. "It makes you realize basketball is a game. There are much more important things."
"It was good to finally be out here with the guys because we've been waiting since the last game of last season for this and just to have it pushed back, it was a little rough for us."
Lopez added, "we were definitely anxious these last few days."
Hip hop tunes blared throughout the arena before tip-off as players on the Toronto Raptors and Brooklyn Nets warmed up for the first regular season professional sporting event  in the borough in 55 years.
The past finally met the present when members from Brooklyn's last professional sports franchise, the Brooklyn Dodgers,  including Ralph Branca, Joe Pignatano and Gil Hodges Jr.,  swapped their baseball jerseys for the basketball jerseys of Deron Williams, Gerald Wallace and Lopez.
A pair of childhood friends from New Jersey were among those who trekked out to Brooklyn to support their team.

Christopher Lopez and David Ruiz were wondering how they were going to make it out to the arena's opener after subway transportation was suspended for most of the region. 

Decked out in black Nets tee shirts and hats, after traveling on packed subways and catching rides across town, Lopez and Ruiz were finally able to enjoy many of the things the team's new home had to offer. 

"I really wanted to come to the first game but after Hurricane Sandy caused so much damage, the city made the right decision in directing its sources to help people that were affected by the hurricane," Ruiz said.

A lifelong New York Knicks fan, even Anthony Jimenez was curious to see what the Barclays Arena was all about.
He entered enemy territory with his blue and orange Knicks gear but was really impressed with his rival's new home.

"It's like you are walking and you know you are coming to something really exciting," Jimenez said.