Broncos waive RB Montee Ball, C Gino Gradkowski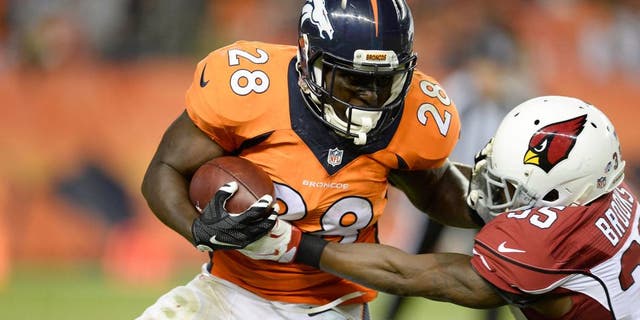 ENGLEWOOD, Colo. (AP) -- The Denver Broncos waived running back Montee Ball and center Gino Gradkowski on Sunday to make room for two players they were awarded off waivers.
The Broncos bolstered their O-line by claiming center James Ferentz, who was cut by the Houston Texans. And they propped up a thin tight end group by adding Mitchell Henry from the Green Bay Packers.
Ball's ouster wasn't a surprise.
The second-round pick in 2013 never lived up to expectations in Denver after scoring an NCAA-record 83 touchdown at Wisconsin.
After pledging to win back his starting job from C.J. Anderson, Ball slipped from second to fourth string in the Broncos' backfield.
When Ball made Denver's 53-man cut Saturday, GM John Elway noted his roster was "always fluid."