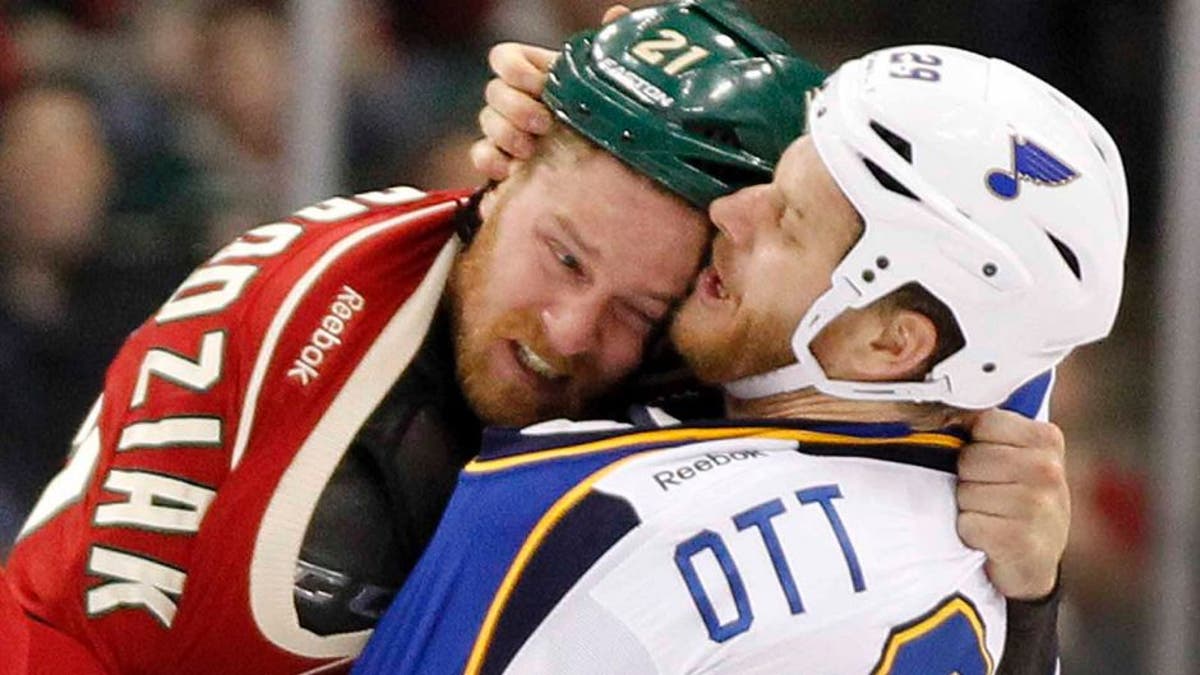 Brand-new St. Louis Blue Kyle Brodziak is joining a team he previously saw as the enemy.
Brodziak, who spent six-seasons with the Minnesota Wild, signed a one-year, $900,000 on July 2. And it might take a while to get used to sporting the note on the front of his chest.
"To be honest, (the Blues were) probably my most hated team to play against just because they're a very difficult team to play against," Brodziak told Jeremy Rutherford of the St. Louis Post-Dispatch.
Brodziak and the Wild battled against the Blues in the opening round of the 2015 playoffs. The Wild came out on top in six games. At the time, Brodziak never thought playing for the Blues next season would even be an option.
"It's funny that it works out that way," he said. "Coming into it, I didn't really think the Blues were going to be a possibility just because I knew the depth up front that they had. I wasn't sure if it was going to be a fit. When I found out that it was, it was something that got me really excited."
The 31-year-old is looking forward to joining the enemy, especially playing alongside pesky forward Steve Ott, who is widely known as one of the biggest trash-talkers in all of the NHL.
"Yeah, he's definitely one of them for sure, (and) I've never met him off the ice," Brodziak said. "To be honest, I've heard good things about a lot of guys in the room. I think that it's going to be exciting for me to meet all of the guys that I've battled against five or six times a year."
(h/t The Score)
Photo Credit: Andy Clayton-King