Breanna Stewart wins second USA Basketball Player of Year honor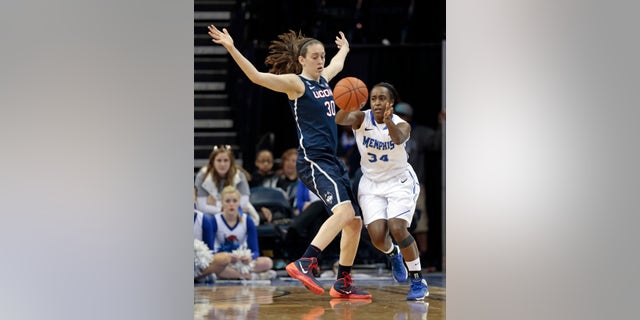 Breanna Stewart has earned her second USA Basketball female athlete of the year honor.
The UConn sophomore also was player of the year in 2011, joining Diana Taurasi, Dawn Staley, Lisa Leslie, Cheryl Miller and Teresa Edwards as the only players to win the award more than once.
The award was announced Tuesday.
Stewart guided the FIBA U19 World Championship team to a gold medal this past summer. She's already won five gold medals while playing for USA Basketball.
The 6-foot-5 sensation helped UConn win the national championship as a freshman and has guided the Huskies to a 15-0 mark so far. She's averaging 18.1 points, 8.0 rebounds and 2.8 blocks this season for Connecticut.
Stewart earned MVP honors for the World Championship and also was the Final Four Most Outstanding Player last April.