Braves GM Coppolella emphatically denies team is tanking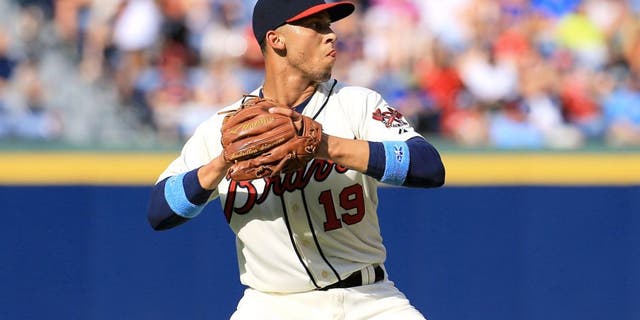 The Atlanta Braves are eager to avoid being labeled with the "T" word after trading shortstop Andrelton Simmons last week.
"Trust me, we are not tanking," general manager John Coppolella told USA Today.
In addition to Simmons, the Braves have traded outfielders Justin Upton, Jason Heyward and Evan Gattis, closer Craig Kimbrel and left-handed starter Alex Wood in just the past year. Atlanta finished with a 67-95 record this past season.
"I know it's hard for our fans, but I'm not running for office. We are doing what I believe is what's best in for the long-term interest of the Braves. I'll trust our scouts and analytics. I'm getting so tired of this,'' Coppolella told USA Today. "If guys want to take shots, or (degrade) us, fine. But let's let it play out for a few years before we start branding our pitchforks and torches. I feel in my heart this is the best for the Braves."
Following the Simmons trade, there have been rumors that first baseman Freddie Freeman could be the next Brave to be moved.
On Tuesday, however, Braves manager Fredi Gonzalez told MLB Network Radio that the team will not trade Freeman.