Brandon Marshall visits family of slain hero teen, will tell his story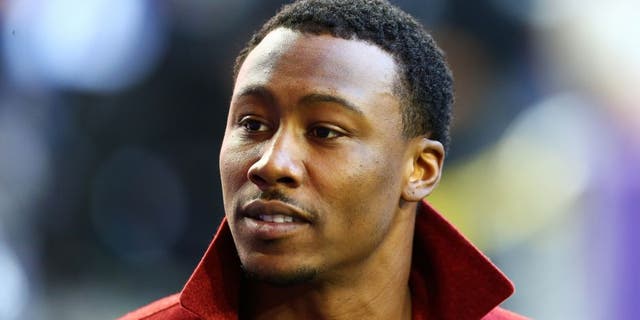 Nothing can make up for the loss the Dobson family suffered in December, when 15-year-old Zaevion was gunned down while protecting his friends from gunfire in a senseless act of violence. At the very least, New York Jets receiver Brandon Marshall is doing his part to make sure the world knows Zaevion's last act on this earth was a heroic one.
Marshall traveled to Knoxville, Tenn., on Thursday to catch up with Zaevion's older brother, 17-year-old Zack. Both brothers were football players at Fulton High School, where the junior Zack told FOX Sports' Sam Gardner he planned to honor his brother on the field next season.
"I want to play through him," Zack Dobson said in December. "I've got to accomplish his dreams, too."
Look out for a video feature at some point during the Super Bowl 50 broadcast, as Marshall was apparently in town to help capture Zaevion's story for the world to see during one of the most-watched annual sporting events in the world.
While viewers tune in to see Carolina and Denver battle it out for the 50th edition of the Lombardi Trophy, they are likely to only see one true hero during the telecast on Super Bowl Sunday.