Brady: Saints gave me black eye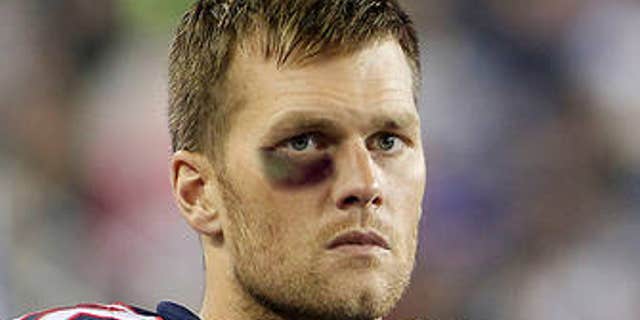 Tom Brady, like any good football player, tends to play better when he's got a good injury under his belt -- or on his face, for that matter.
So the black eye that Brady carried into Patriots practice this week can only mean good things for New England heading into Sunday's game against the Jets. While Brady's shiner has nothing on the busted nose he took last year, it's still a good look.
Brady's rocking a black eye. pic.twitter.com/8OofAdJtIZ
-- Doug Kyed (@DougKyedNESN) October 16, 2013
Tom Brady jokes about black eye. Says it happened in Saints game. "One of those dirty plays," he cracks.
-- Mike Reiss (@MikeReiss) October 16, 2013
It still didn't look as bad as his sweater after the Saints game.
Or Rob Ryan's expression after Brady's winning TD pass.
The original article can be found at FOXSports.com: Brady: Saints gave me black eye.