Bracket Watch: Projecting the 68-team NCAA Tournament field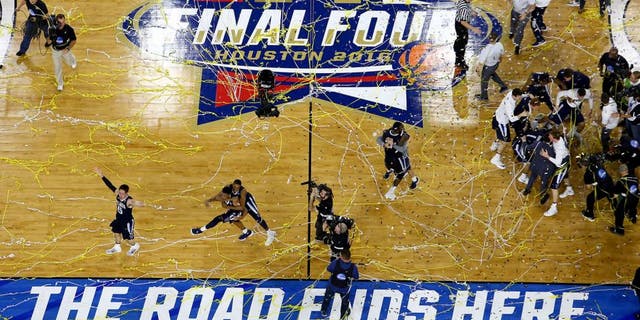 NEWYou can now listen to Fox News articles!
The College Football Playoff has not yet started, but it's already time to start our bracket watch for the basketball field. Conference play begins across the country this week. The 12-13 non-conference games most teams have played to date will go a long way toward determining which teams do or don't get in come March.
There's not much separation right now between the teams on the top three lines. I have Villanova, Baylor, Kansas and UCLA as my four No. 1 seeds, but you could easily make a case for Louisville, Duke or Kentucky.
One potential storyline to watch: Northwestern, which infamously has never made the tournament, is a projected No. 8 seed heading into Big Ten play.
For this edition, my highest-rated team in each conference garnered the automatic berth. Later in the season I'll begin using conference standings.
Selection Sunday is March 12, and the tourney begins March 14. The Final Four is April 1-3 in Phoenix.
* -- Denotes projected conference champion, automatic berth
This year's bracket is East vs. West champions and Midwest vs. South champions in the national semifinals.
BRACKET WATCH
LAST FOUR IN
FIRST FOUR OUT: Ohio State, Houston, Texas A&M, NC State
NEXT FOUR OUT: Temple, Texas Tech, Georgetown, Nevada
MULTIPLE BID CONFERENCES: ACC (11), Big Ten (8), Big East (6), Big 12 (5), Pac-12 (4), SEC (4), A-10 (3), American (2), WCC (2)