Boxing: Rigondeaux Vs. Donaire, A Fight To Watch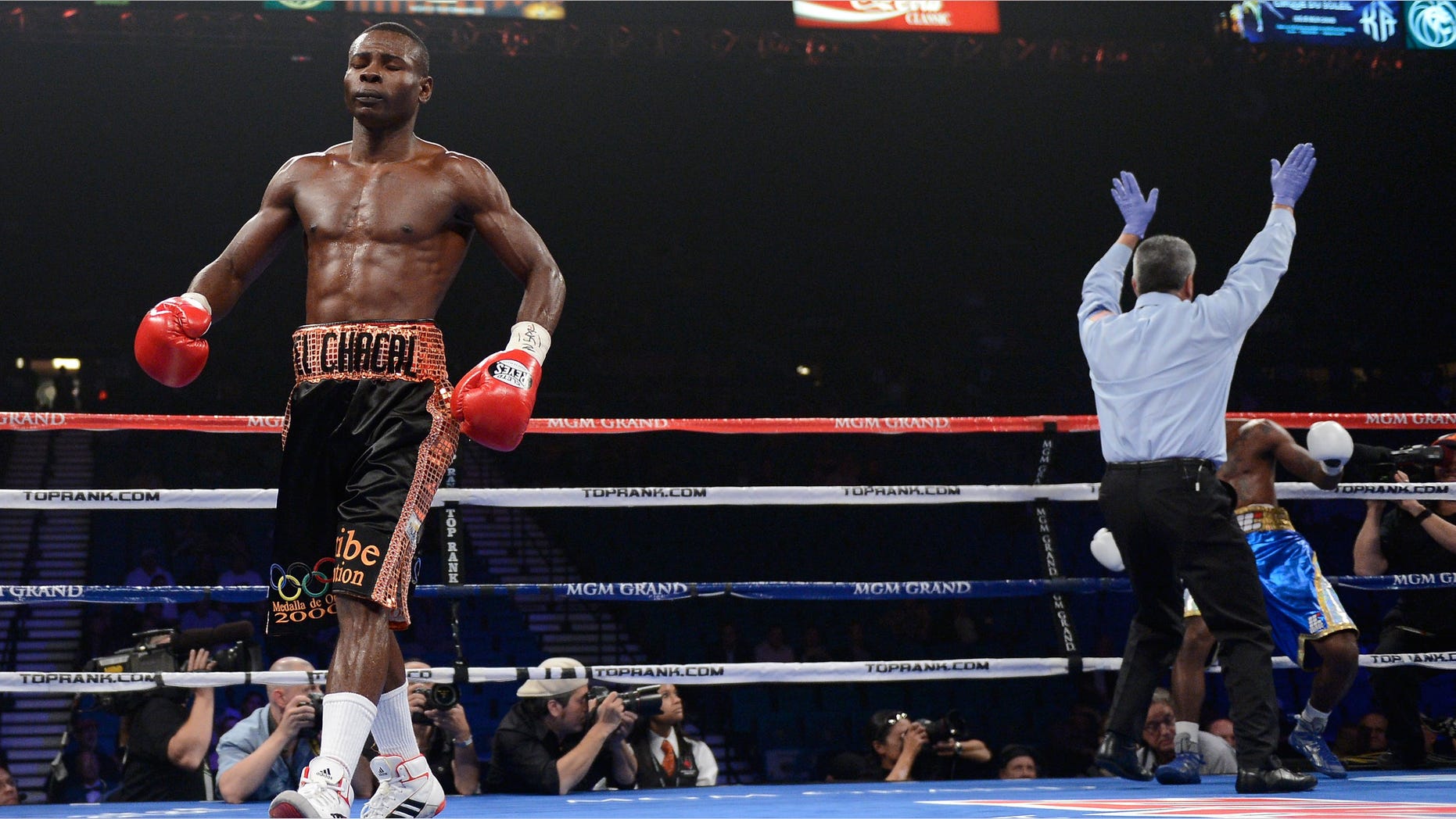 Guillermo Rigondeaux - Nonito Donaire
Guillermo Rigondeaux will finally get to answer the one question that has dogged him since he left all that was dear to him and he defected from his beloved Cuba in 2009.
Despite being blessed with all the talent an amateur boxer could hope, how does it truly translate to the professional ranks? How will the man who many describe as the greatest amateur boxer in history, winner of two Olympic gold medals, fare against one of the greatest professional fighters of his day?
Rigondeaux, WBA champion, (11-0-0) will battle WBO champion Nonito Donaire (31-1-0) on Saturday for WBO/WBA super bantamweight title, in New York.
For all of the obvious, drop your jaw, mercurial fluidity of Rigondeaux - who has he ever truly faced? Sure he battered guys like Teon Kennedy and Ricardo Cordoba with ease, but he was expected to do that. If he didn't it would be an embarrassment. Now that he is facing a fighter who many rank in the top 5 pound for pound in the sport and who was unanimously every boxing scribe's fighter of the year last year matters are a little different.
Freddie Roach, who briefly trained Rigondeaux, has stated that the Cuban is the best counter-puncher he has ever seen and likened the moment "El Chacal" (as Rigondeaux is nicknamed) worked the mitts with him to when his favorite stud, eight-weight great Manny Pacquiao, first got in the ring with him. So there is little doubting the talent that the diminutive former pride of Fidel Castro's amateur boxing program wields. One only has to see the instinctive movement in the ring, the savant like reflexes, the balletic footwork to realize that Rigondeaux is a special talent that only needs to fulfill it to prove any doubters wrong.
On Saturday he will face Nonito Donaire - a win against whom will catapult Rigondeaux into the boxing stratosphere, a place where only certain hallowed fistic deities reside, namely gentleman like Floyd Mayweather, Andre Ward and Sergio Martinez.
Nonito Donaire is a frightening puncher who has managed to dispatch steely Mexican stalwarts like Jorge Arce and is heavily favored to win in Saturday. After all, pedigree and record are everything. But there is a reason why Rigondeaux is being regarded differently in this build up, despite his exceedingly short record. When you have fought over 300 amateur fights and have twice gone more than a hundred times unbeaten, it alerts people.
The fight on Saturday will either prove to be a dangerous chess match for connoisseurs or an all out brawl, paradoxically one of most skilled you're likely to see. Either way it will establish the best fighter in the division with a rematch a bang on certainty if Donaire loses. Fans need to tune in to find out.