Bowles: Jets rookie WR Smith (ribs) not expected back for Week 1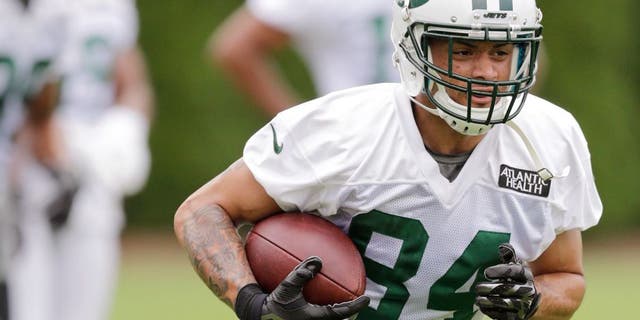 New York Jets rookie wide receiver Devin Smith has been sidelined for just about all of training camp with a broken ribs and a punctured lung. He suffered the injury on the second day of practice when he was kneed in the back by safety Jaiquawn Jarrett after going up for a catch.
His status for Week 1 was "iffy" after the injury occurred, and according to Todd Bowles, Smith isn't expected to play in the first regular season game.
Losing him is a big blow for a somewhat stagnant offense that could use some pop from a big-play guy like Smith. Chris Owusu and Jeremy Kerley will likely step in for Smith as they have since he went out with injury.
Both guys have the ability to win from the slot, where Smith was expected to play as the No. 3 receiver. Bowles has also experimented with using Eric Decker in the slot, whose versatility can be a big lift for the offense.
(h/t Rich Cimini)