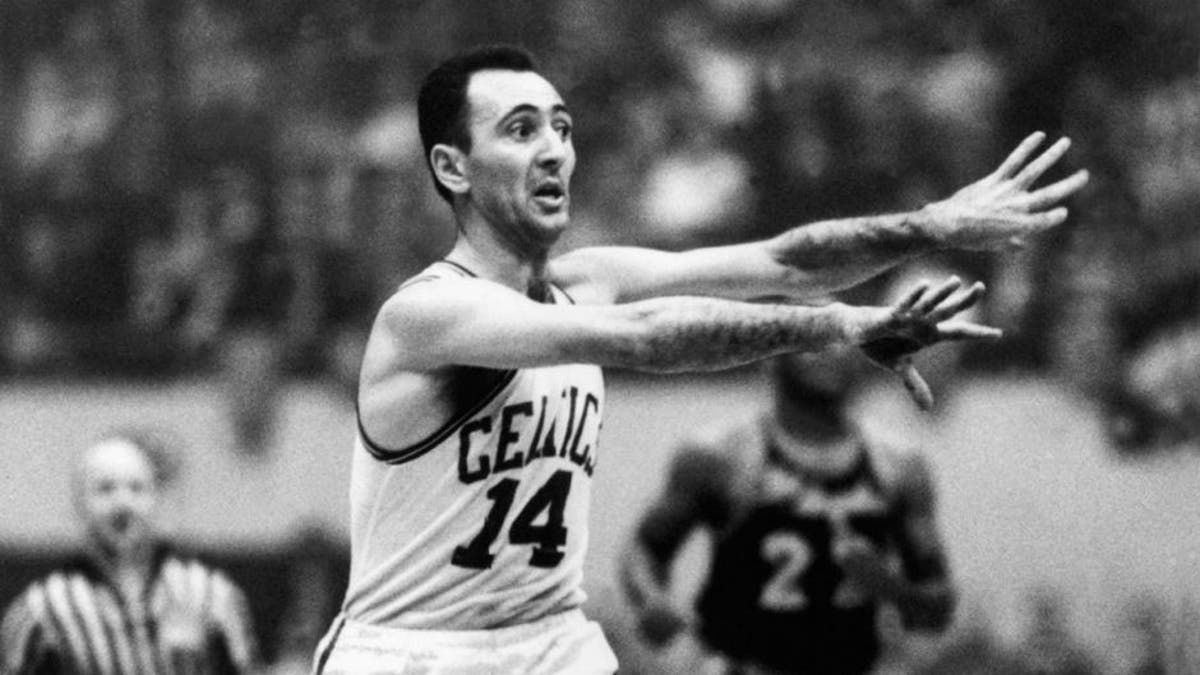 The NBA has known very few individuals more iconic than Bob Cousy. The Boston Celtics legend made 13 All-Star games, won league MVP in 1957 and won one more ring than he can fit on his right hand.
Today is his 87th birthday, and with it Cousy decided to express a few opinions about the current state of his former team to the Boston Globe's Chris Gasper. Here are a few of those thoughts:
"Cousy professed 'great confidence' in Celtics president of basketball operations Danny Ainge and his blueprint for banner No. 18. But he also offered a pragmatic view of the Celtics' road back to contention, after a surprising playoff berth last season. 'They're ending up in the middle, which frankly is the worst place you can be, in my judgment," Cousy said. 'You either get up near the top and enjoy the goodies or you finish last and get the first, second, third pick, and then you've got a shot at helping yourself through the draft. When you're in the middle you're just not going to get impact players.'"
In a vacuum, Cousy is 100 percent correct. It's very difficult to build a championship contender when you're stuck in the NBA's middle class. That said, there are a few reasons why Celtics fans shouldn't worry too much. For starters, they started at the bottom just a season ago and it afforded them Marcus Smart in the draft -- technically, they were really bad.
More importantly, the rising salary cap and their boatload of draft picks combine to create an unprecedented situation. (The Atlanta Hawks and Houston Rockets are two promising blueprints.) The truth is nobody knows where this will take them, or how far they'll go next season and the few that follow.
But where they are isn't a disaster. It's the beginning of something hopefully special. And nobody knows special more than Cousy.
(h/t: Boston Globe)