Blues send Jordan Caron back to AHL Wolves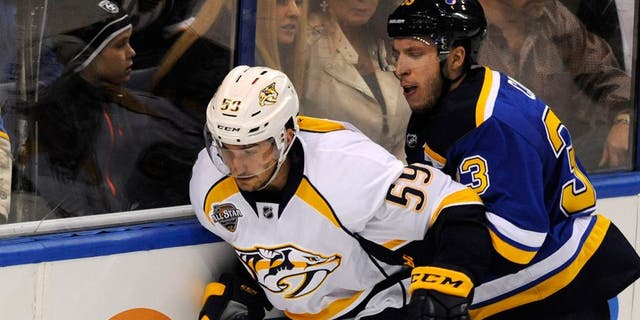 The St. Louis Blues have assigned forward Jordan Caron to their American Hockey League affiliate, the Chicago Wolves.
Caron, 25, has dressed in four games for the Blues this season. The 6-foot-2, 198-pound forward has also appeared in 25 games for the Wolves, posting 14 points (nine goals, five assists) and 30 penalty minutes.