Blues' Parayko to join Team Canada at World Championships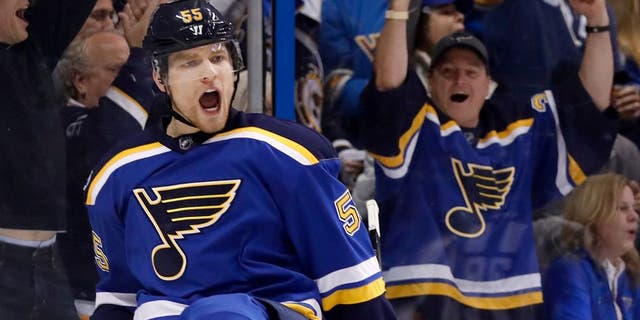 ST. LOUIS -- In the case of defenseman Colton Parayko, there's no rest for the weary.
Just days after finishing the St. Louis Blues' season with a second-round, Game 6 loss to the Nashville Predators, Parayko is headed to Europe to join Team Canadaat the 2017 IIHF World Championships in Cologne, Germany, and Paris, France.Team Canada is 3-0 in Group B and will take on Team France on Thursday.
Parayko, 23, alsoappeared in three games and recorded three assists with Team North America at the 2016 World Cup of Hockey last fall.
Parayko, 23, has played for the Blues the last two seasons. He appeared in 81 regular-season games in 2016-17, posting a career-high 35 points(four goals, 31 assists), and then played 11 postseason games, ranking second among Blues defensemen with five points (two goals, three assists).
Jasen Vinlove-USA TODAY Sports | Jasen Vinlove