Blue Jays' Sanchez, Gibbons suspended for brawl vs. Royals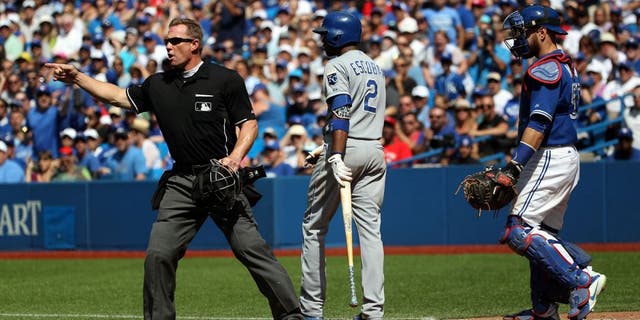 Major League Baseball has announced two suspensions related to Sunday's benches-clearing incident between the Toronto Blue Jays and Kansas City Royals.
Blue Jays reliever Aaron Sanchez has been suspended three games while Blue Jays manager John Gibbons has been suspended one game. Gibbons will serve his suspension Tuesday night, MLB.com reports.
Sanchez was ejected from Sunday's game after hitting Royals shortstop Alcides Escobar with a pitch in the eighth inning. Both teams had been warned by the home plate umpire after Royals right-hander Edinson Volquez hit Blue Jays third baseman Josh Donaldson with a pitch in the first inning. Volquez nearly hit Donaldson again in the third inning, prompting Gibbons to leave the dugout to argue. However, Volquez wasn't ejected.
The bad blood spilled over to Twitter with Volquez and Blue Jays slugger Jose Bautista among those voicing their displeasure.