Blue Jays analyst Gregg Zaun fired for alleged 'inappropriate behavior' toward female employees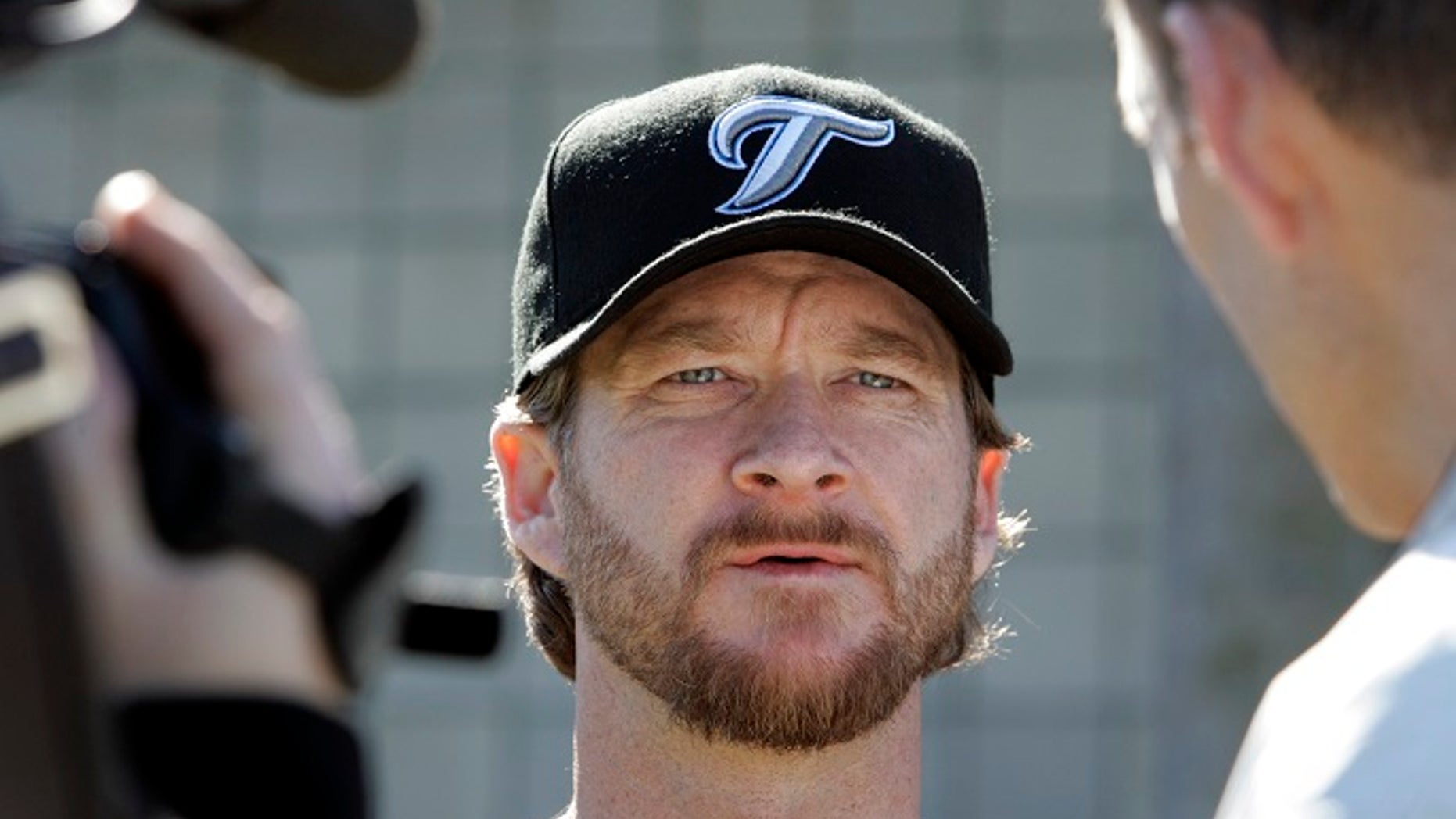 Toronto Blue Jays television analyst Gregg Zaun was fired Thursday from Sportsnet for alleged "inappropriate behavior and comments" toward female employees.
Rick Brace, the president of Rogers Media, which operates Sportsnet, said in a statement Thursday the company was terminating Zaun's contract immediately.
Brace wrote in the statement that the company received multiple complaints from female co-workers who accused Zaun of inappropriate behavior. Brace said after an investigation, the company decided to terminate Zaun's contract.
"This type of behavior completely contradicts our standards and our core values," Brace's statement continued. "We believe in a professional workplace where all employees feel comfortable and respected. We are grateful to our employees who spoke with us and we will take every measure to protect their privacy."
SOME RESTAURANTS STEADFAST IN NFL BOYCOTT OVER ANTHEM KNEELERS
Sportsnet reported on its website there were no allegations of physical or sexual assault. No further details were immediately available.
Zaun, 46, was hired at Sportsnet as an analyst in 2011 following his 16-season MLB career for the Rangers, Brewers, Rockies, Astros, Rays, Marlins and Blue Jays. Zaun helped the Marlins win the World Series in 1997.
Zaun, who was known for wearing ostentatious outfits while on-air, was popular among Blue Jay fans. Zaun was working on receiving a dual citizenship in Canada and wanted to live in the country full-time, The Washington Post reported.
ESPN columnist and television host Sarah Spain said Zaun's firing was the beginning of many other sports figures being terminated for inappropriate behavior as well.
NEW YORK GIANTS TO START GENO SMITH, ENDING ELI MANNING CONSECUTIVE START STREAK
"Many have been asking when the #MeToo movement would hit sports," Spain tweeted. "The first domino has fallen."
Social media campaign #metoo began shortly after bombshell allegations against disgraced Hollywood producer Harvey Weinstein were made public.
The Associated Press contributed to this report.