Bitten Back: Liverpool's Luis Suarez Suspended 10 Matches For Bite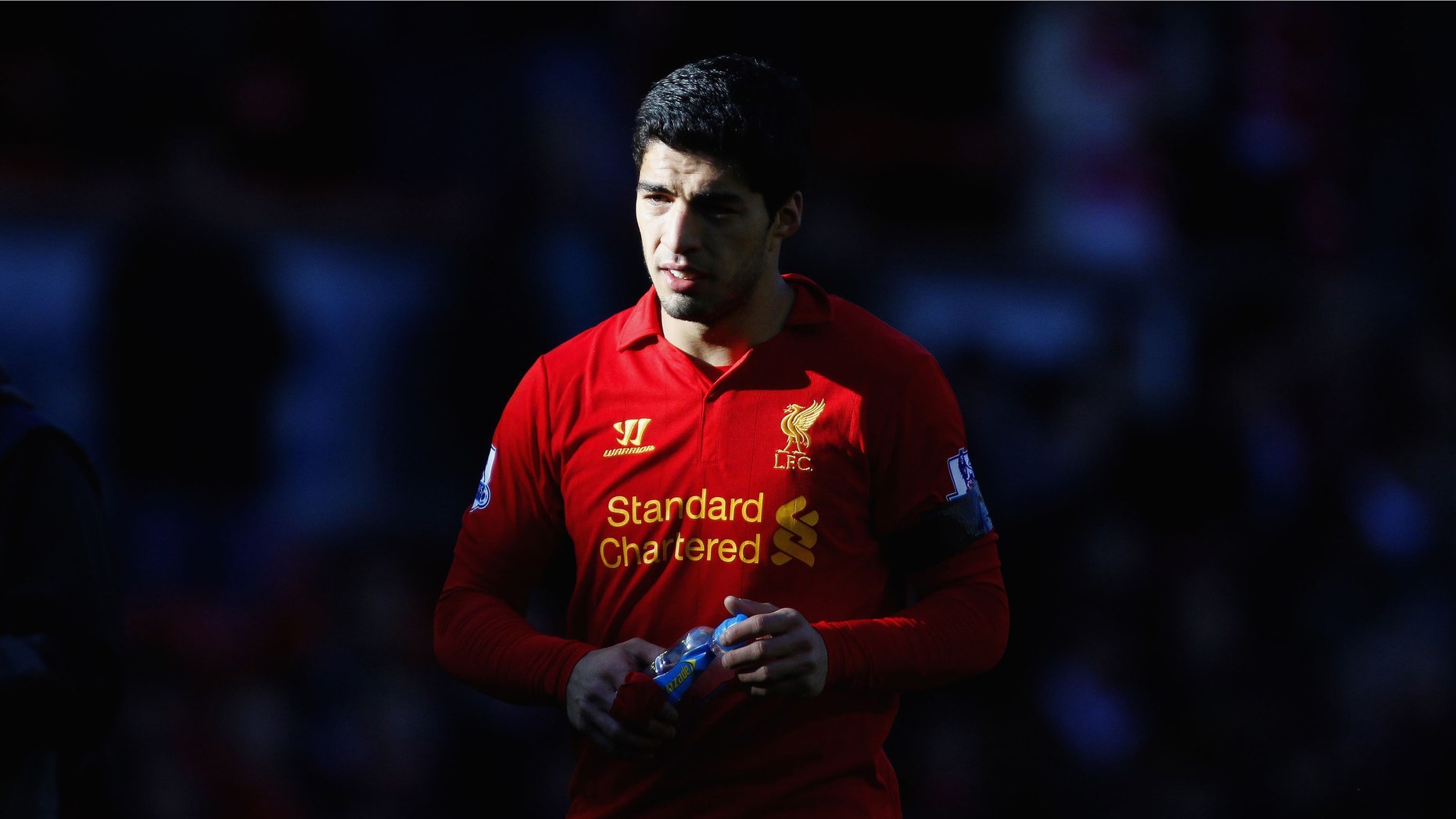 Liverpool striker Luis Suarez was banned for 10 matches by the English Football Association on Wednesday for biting an opponent during a Premier League match, ruling him out for the rest of the season.
Liverpool managing director Ian Ayre said Suarez and the club was "shocked and disappointed" at the punishment.
The FA said in a statement that a three-man independent panel ruled that the regular suspension of three games for violent conduct was "clearly insufficient" after Suarez bit Chelsea defender Branislav Ivanovic on the upper right arm during the 2-2 draw at Anfield on Sunday. He wasn't sent off because the referee didn't see the bite, which was reviewed later.
Suarez has until Friday to appeal against the seven games added to his sanction.
"We await the written reasons tomorrow before making any further comment," Ayre said in a Liverpool statement.
Suarez admitted to biting Ivanovic and apologized to him after the match. He also received a fine from Liverpool and was rebuked by the government on Monday.
It's not his first biting offense. He was banned for seven matches in 2010 for biting the collarbone of a PSV Eindhoven player in the Dutch league, earning the nickname "Cannibal of Ajax."
He was suspended for eight games in December 2011 for making racist insults toward Manchester United defender Patrice Evra during a match.
To make a weird situation even weirder… the sports world's most famous biter and former heavyweight champion Mike Tyson is also weighing in on the Suarez situation. During a fight, Tyson famously bit off part of fellow boxer Evander Holyfield's ear off.
According to Sky Sports, he told the David Glenn radio show: "He (Suarez) bit someone, it happens. I am sure he will make amends with this guy.
"I made amends with Evander and we got on with our lives."
Tyson is now following Suarez on Twitter adding: "I saw this guy (Suarez) on the Twitter thing and thought I would check it out and see what his journey was all about."
Based on reporting by The Associated Press.
Follow us on twitter.com/foxnewslatino
Like us at facebook.com/foxnewslatino