Bils CB Ronald Darby set a franchise record in just nine games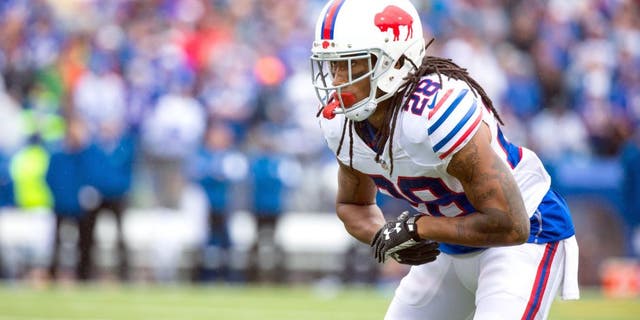 Ronald Darby is having one of the best rookie seasons in Bills history. Brett Carlsen Getty Images
Before training camp began, Ronald Darby wasn't even expected to be a starting cornerback for the Bills. Nine games into his rookie year, he's playing like one of the best corners in the league.
On Tuesday, Darby took to Twitter to share the fact that he's set a franchise record for the most passes defensed by a rookie with 18. By achieving such a great feat like that in just nine games, Darby should celebrate with a tweet as he did.
What's probably more impressive is the fact that his 18 passes defensed are the most in the league -- rookie or not. He's a prime candidate to win Defensive Rookie of the Year, so long as he can keep up his incredible play.
Playing alongside Stephon Gilmore, the two have combined to give Buffalo one of the best cornerback duos in the NFL.