Billy Burns catches sister's first pitch to continue tradition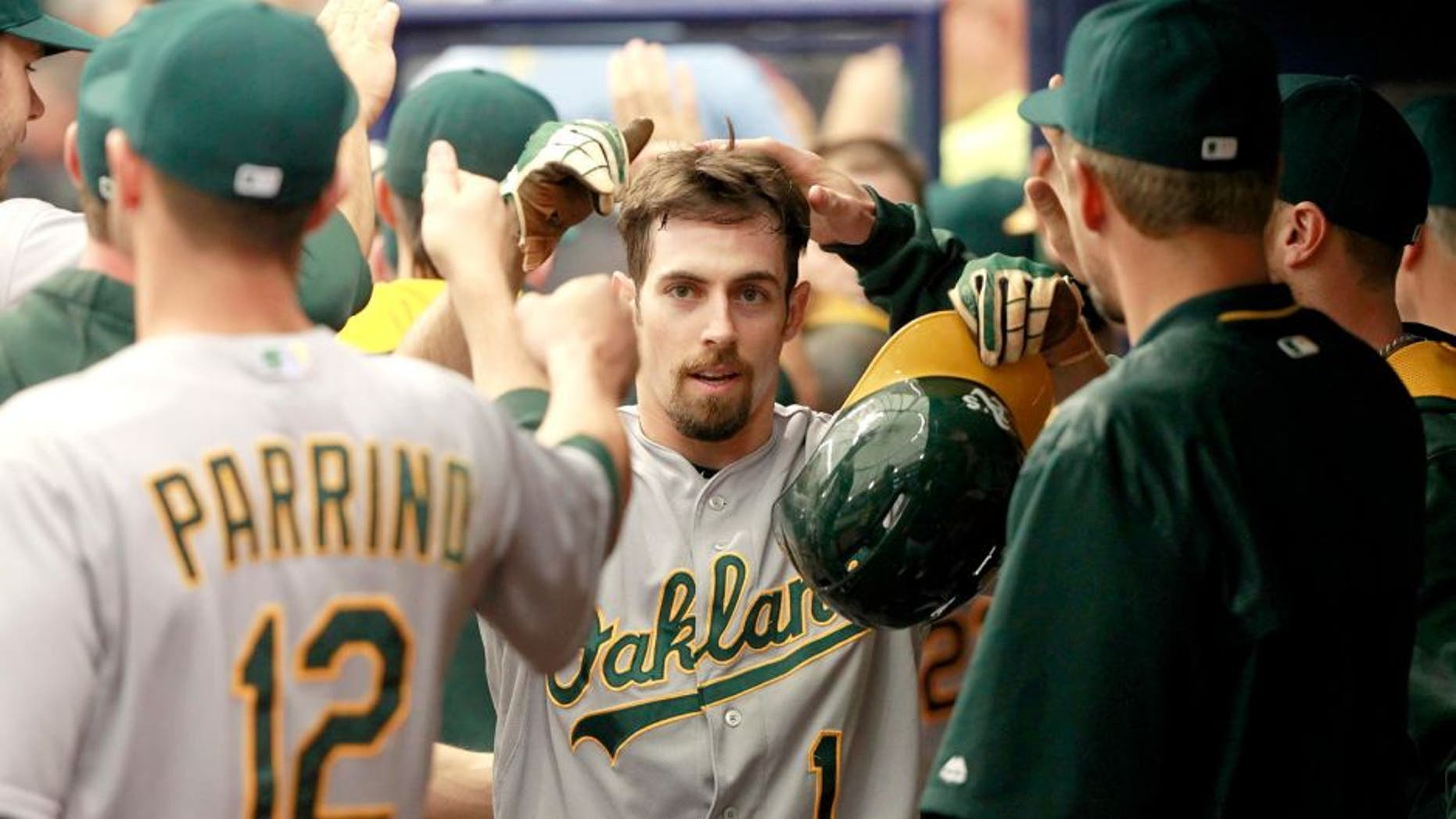 Oakland Athletics outfielder Billy Burns might not be the best athlete in his family. That title goes to his older sister, Abbey, a swimmer set to compete for the U.S. in the INAS Global Games in Quito, Equador.
"I can swim better than he can, but I can't run as fast as he can. It kind of equals out," Abbey told MLB.com.
She threw out the first pitch before Friday's game, caught by her younger brother, extending a tradition that the family has carried throughout Billy's career.
"It makes her world just to be out there," Billy Burns said.
"It gives her a little bit of the celebrity status that her brother's always had," Terry Burns, their mother, said. "She warms up beforehand. She wants to throw an accurate pitch. She's thrilled to death when the coaches come over and say, 'Wow, that's better than the pitcher.'"
With the way Billy is playing this season, it looks like Abbey will have many more first pitches to look forward to.
(h/t MLB.com)