Big Ten West Notebook: Hawkeyes flying way under the radar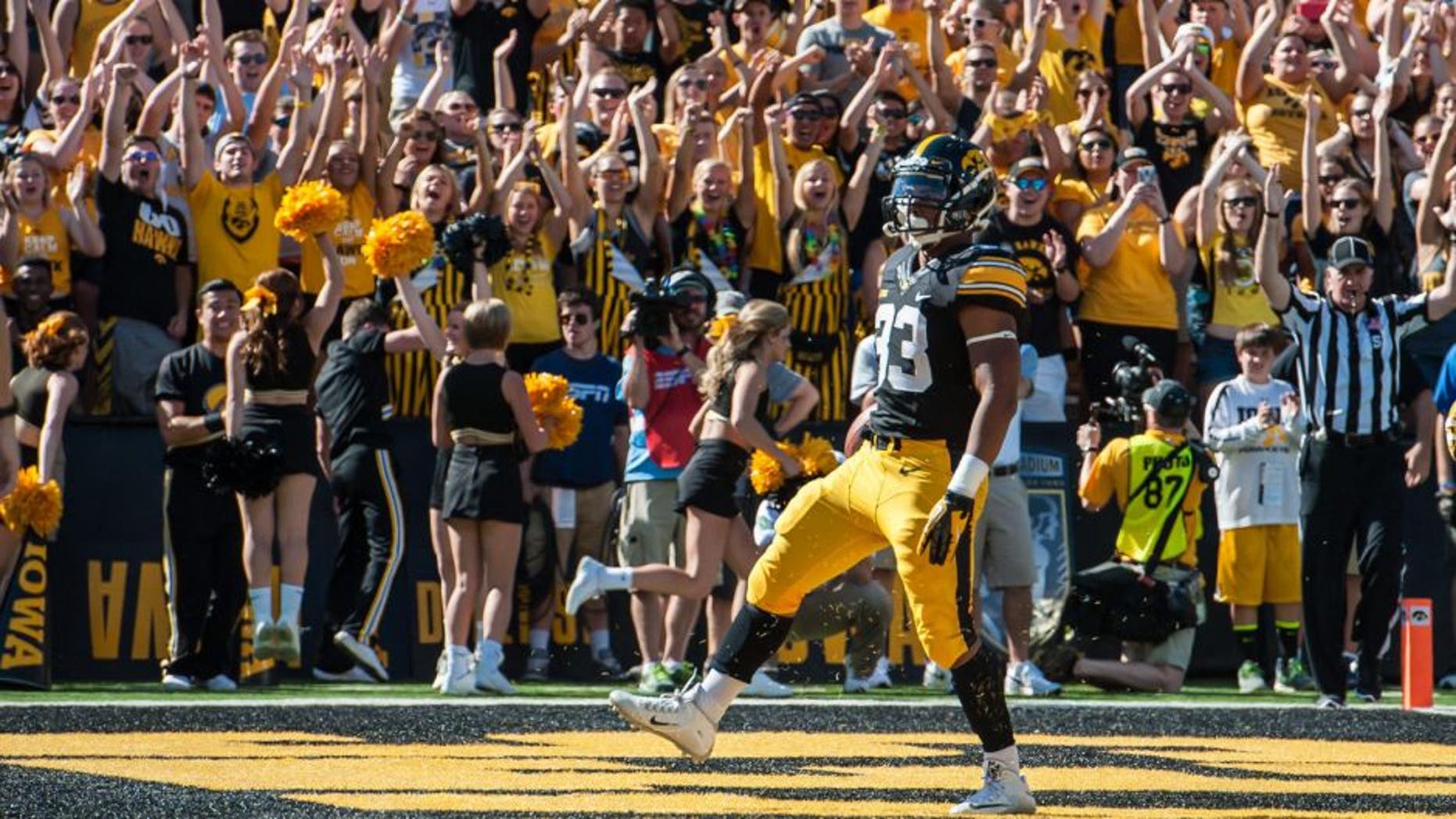 What exactly do the Iowa Hawkeyes have to do to get some respect from the polls?
On Saturday all the team did was rout North Texas 62-16 which is the most points they have scored since 2002, giving the team their first undefeated non conference slate since 2009.
Quietly, the move to C.J. Beathard has worked well. He started the game with 15 straight completed passes, the best start by a Big Ten quarterback since Wisconsin's Russell Wilson completed his first 16 passes in 2011. He is has yet to lose a start as the Hawkeyes starting QB, starting 5-0.
You know the team is playing well when the opposing coach you just beat has this to say after the game:
"The physicality of the team is fundamentally sound, McCarney said. Just the whole complete thing," he said about Iowa. "Special teams, punter, kicker, returner. The returner (cornerback Desmond King) obviously is going to be playing a lot of years after he leaves Iowa if he stays healthy. He's going to have a long career in the NFL. They're fundamentally sound, they're well-coached, they don't beat themselves. Iowa doesn't beat Iowa. You have to beat them."
This team can be a true wild card in the wide open Big Ten West. The Hawkeyes will now need to be a "name" team to gain respect. They get that chance this Saturday when they travel to Camp Randall to face Wisconsin in Madison for the first time since 2009. If the Hawkeyes can pass that road test, expect them to be ranked.
Badgers in good hands with freshman running back
When it was announced that Corey Clement would miss several weeks with a groin injury, many Badgers fans hit the panic button.
If the first game since he was officially ruled out is any indication, they may have found a suitable replacement. Taiwan Deal was named Big Ten Freshman of the Week after piling up 147 yards and two touchdowns against Hawaii.
After the game Paul Chryst was asked what he saw from his young running back:
"He's been working. That's what I love about this game is it takes everyone. I thought that he's been growing with his opportunities. I think he's been a patient back and trusting himself, and that's good to see. I thought Dare did the same, and I thought Alec (Ingold) came in and did some good things, which means there's a lot of work going on in front of him."
Classic Big Ten slugfest looming
To most of the country, an 11:00 am kickoff between Minnesota and Northwestern isn't something to get excited about.
In the Big Ten West, this is the first of many games that will determine the fate of the eventual division winner. The Golden Gophers come into the game with all three of their wins against Colorado State, Kent State, and Ohio coming by 3 points. Northwestern comes in 4-0 for the first time since 2009 including an impressive win over Stanford in week one.
Coach Pat Fitzgerald says his team is ready for league play:
"First of all, that's why everybody came here. Beyond getting the best degree in college football and the experiences you get as a Northwestern student-athlete, that's to play Big Ten football. You've got eight weeks of it. You've got eight weeks to play over nine weeks, and I know the guys are stoked up. That's why you come here."
If you like hard hitting, defensive battles make sure to tune into this high stakes game on Saturday.