Bengals' Pacman Jones rips off Amari Cooper's helmet, slams head into it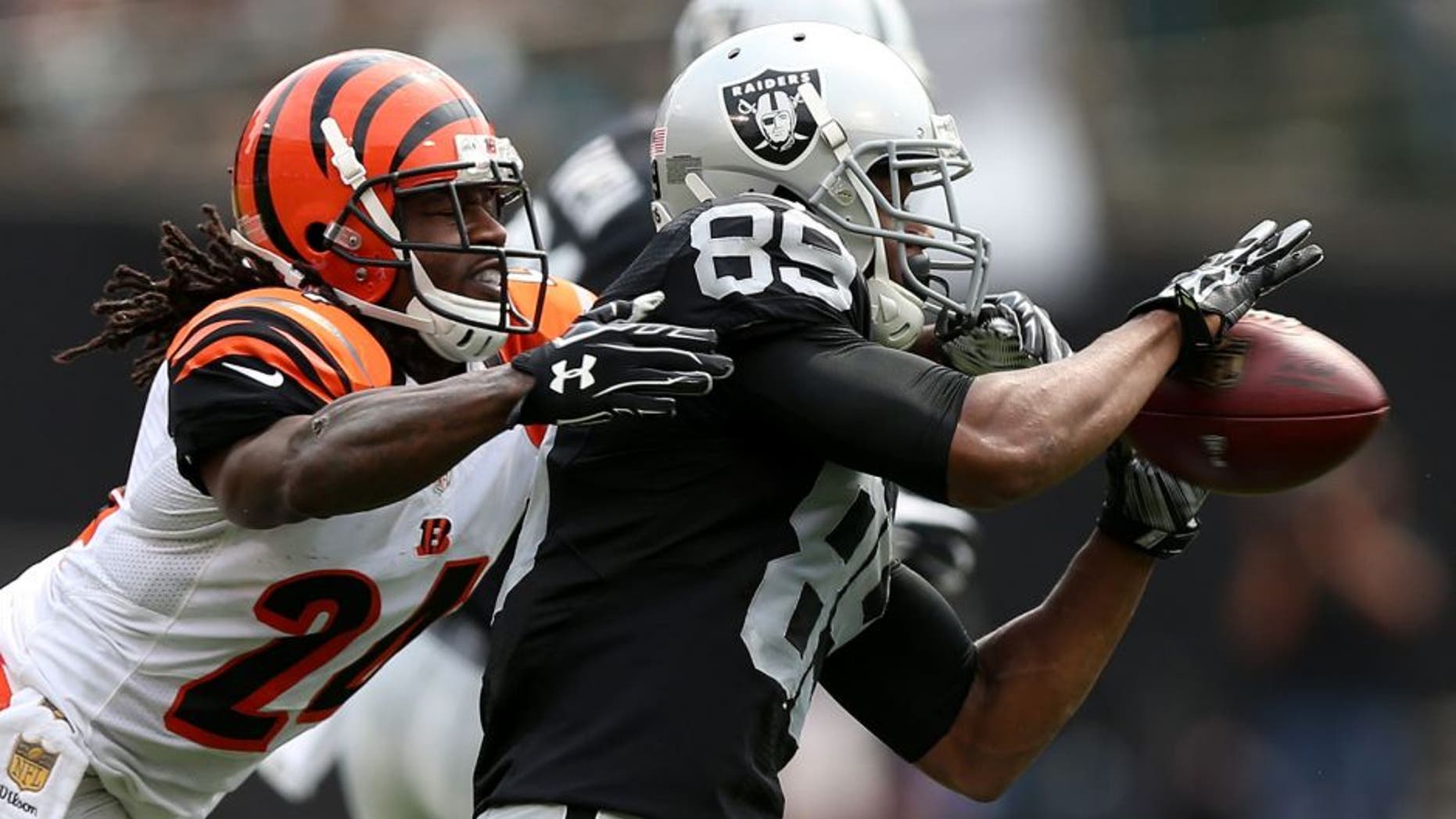 Bengals cornerback Adam Jones says he was caught up in the heat of the moment during an ugly incident with Raiders rookie receiver Amari Cooper in Sunday's 33-13 win over Oakland.
Jones ripped off Cooper's helmet after wrestling him to the ground, then slammed his head down into the helmet while he was on top of the receiver (you can see the play here). Jones escaped ejection on the play, drawing only a 15-yard penalty for unnecessary roughness, which was offset by personal foul to Raiders offensive lineman Austin Howard earlier in the play.
"I was in the moment on that play," Jones said via Bengals.com. "Like I said, I'm just out playing football. I'm not out to do that. I don't want to hurt my team in any form or fashion, but I have to make sure I protect myself, too."
Jones said he doesn't expect any further discipline from the league according to ESPN.com's Coley Harvey, and Cooper said after the game that he doesn't think a suspension is warranted, according to Fallon Smith of CSN Bay Area. FOX Sports rules analyst Mike Pereira begs to differ with Jones.