Behind the scenes with Dillashaw, Barao, Tate, & Eye on UFC Embedded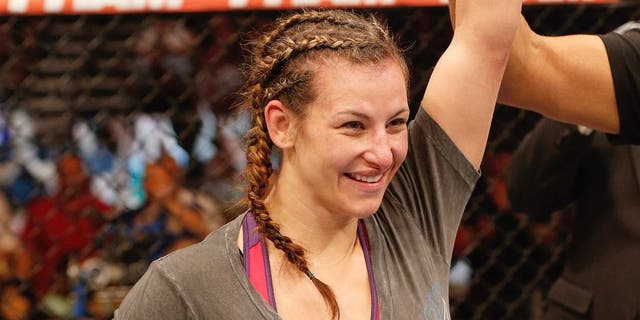 NEWYou can now listen to Fox News articles!
This Saturday's UFC on FOX card, which features TJ Dillashaw's second title defense, is so stellar that it's actually getting its own UFC Embedded mini-documentary series -- an honor usually reserved for Pay-Per-View events. Episode one of the excellent behind-the-scenes series is now out and features the night's big bantamweight bouts.
The cameras fly to Sacramento to visit with bantamweight champion T.J. Dillashaw as he finishes up training camp and prepares to fly to Chicago for the fight. He and challenger Renan Barao have traded a lot of insults leading up to their title rematch, but Dillashaw knows that the fight and his opponent are both tough as can be.
"Barao is such a big name, he's such a dominant fighter for so long. He's got no quit in him," the champ said.
"I was beating him up for five rounds and he didn't want to quit. He kept bringing it, and that makes it an entertaining fight, you know? Both guys are going to stand there and try and knock each other out...no one is going to call it quits and give up."
In Rio, the former champion Barao talks to reporters on the phone, including yours truly, and promises that he's learned from his loss to Dillashaw a year ago. "I was saddened by the loss. But like they say, 'a loss is only a loss if you don't learn anything,'" he said.
"I always looked at a loss like a learning process. I made a mistake so I had to come back and study a little bit. I learn from my mistakes quickly. I've always been like that throughout my career."
The Embedded crew also visits the training camps of bantamweight contenders Miesha Tate and Jessica Eye. Eye visits therapists to get her body right and talks about some of the obstacles she's had to overcome to get to where she's at.
Tate relaxes and cooks with her friends and team, while watching tape of her rival. Watch the full episode above, and then stay with us throughout the rest of fight week for more episodes of UFC Embedded: Dillashaw vs. Barao II!