Balotelli says he is 'slowly getting revenge' for recent criticism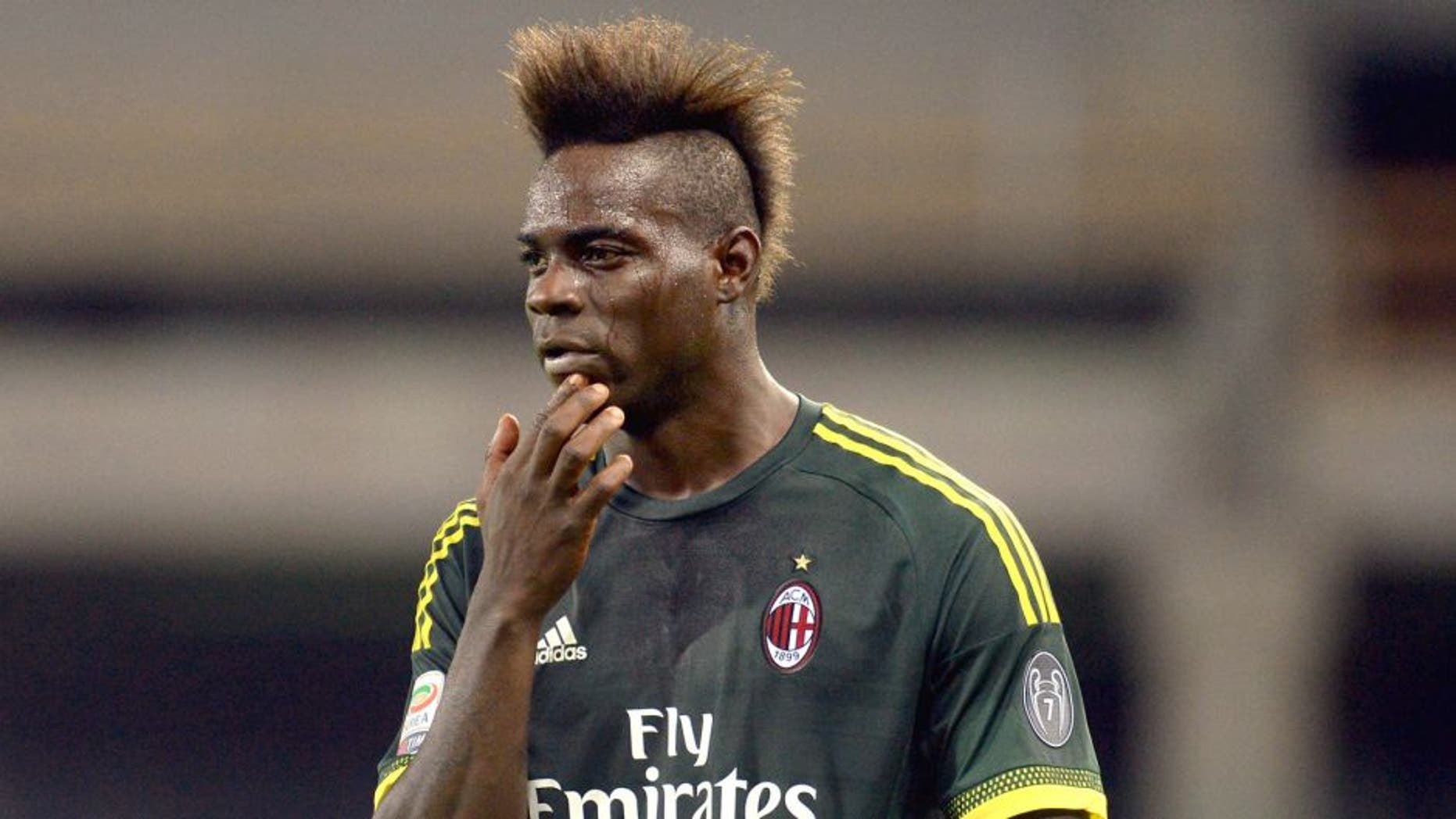 AC Milan striker Mario Balotelli claims he is 'slowly getting revenge' for the criticism aimed at him over recent years.
The controversial striker flopped spectacularly at Liverpool last term after joining the Reds from Milan for £16million.
The Rossoneri re-signed Balotelli this summer on a season-long loan and the 25-year-old scored his first goal of the campaign on Tuesday night.
Balotelli feels his early form back in Milan's colours is proving his doubters wrong.
"I am slowly getting my revenge," Balotelli told Sky Sport Italia.
"Everybody in England and Italy has done nothing but criticizing Mario Balotelli in recent years.
"But I worked hard for the team again, like I always do. It was a tough game, because my opponents were out to provoke me."
Balotelli received an early booking during Tuesday's win over Udinese and the former Italy forward believes the caution affected his performance.
"I think the referee's decision to give me a yellow card was not fair," he said. "It ruined my game a bit, because I had to hold back."
Milan were 3-0 up and cruising by halftime but Udinese made it an uncomfortable finish for the visitors by pulling it back to 3-2 in the second half.
"We were winning 3-0, but then we got careless," Balotelli accepted. "We should not have let them get back in the game.
"We are a group of fighters, though. We conceded two silly goals, but we won. It was a complicated game, but an important result."