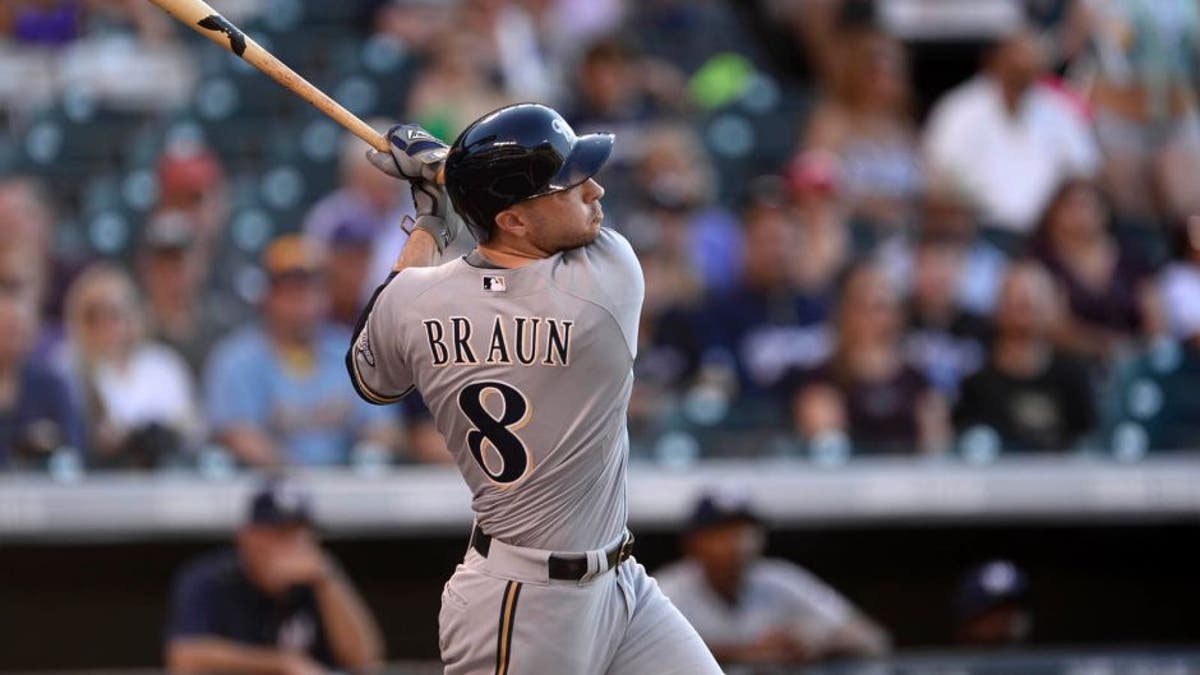 CHICAGO -- The Milwaukee Brewers held outfielder Ryan Braun out of the lineup Tuesday night against the Chicago Cubs because of a back problem.
Manager Craig Counsell says the back flared up during the series against the San Francisco Giants two weeks ago. He wanted to give Braun two days to rest and saw an opportunity with the Brewers not playing on Monday.
A six-time All-Star and 2011 NL MVP, Braun was batting .268 with 19 homers and 63 RBI.