Atletico Madrid signs Argentine midfielder Augusto Fernandez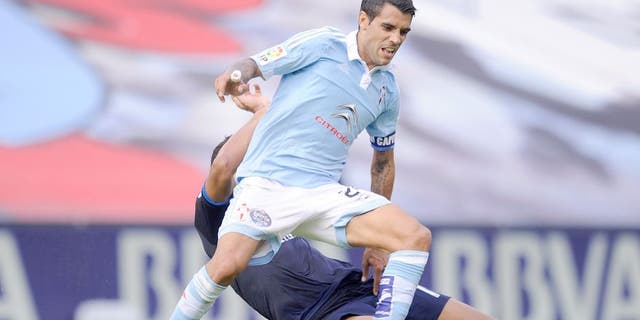 MADRID --
Atletico Madrid has signed Argentine midfielder Augusto Fernandez from rival Spanish club Celta Vigo at the start of the winter transfer window.
The 2014 league champions say Fernandez signed a contract through to 2019 after passing a medical examination.
The 29-year-old Fernandez will help fill the void left by the injured Tiago Mendes.
Fernandez scored 10 goals in more than three seasons for Celta. He previously played for Atletico coach Diego Simeone at River Plate in 2007-08.
Atletico is second in the Spanish league and has reached the knockout rounds of the Champions League.