Arizona baseball team masterfully recreates classic scene from 'Major League'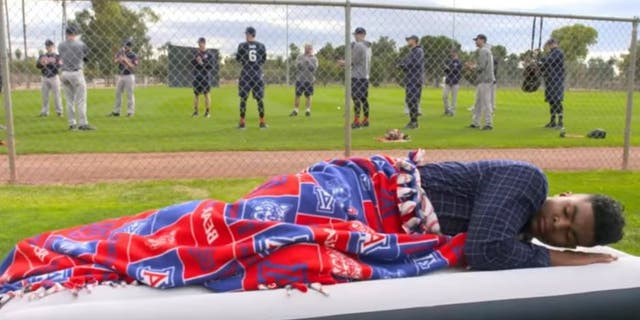 NEWYou can now listen to Fox News articles!
Nearly 20 years after its release, Major League remains a big part of pop culture -- as the Arizona Wildcats baseball team proved again Tuesday.
The Wildcats' coaching staff and players recreated one of most memorable scenes in the 1989 film: the arrivals of the diverse and peculiar cast of characters to the Cleveland Indians' spring training complex. And they did a heck of a job.
Adding some intrigue to the skit is that the Wildcats actually play at Hi Corbett Field -- the complex shown in this video and the actual setting for these mimicked scenes from Major League.