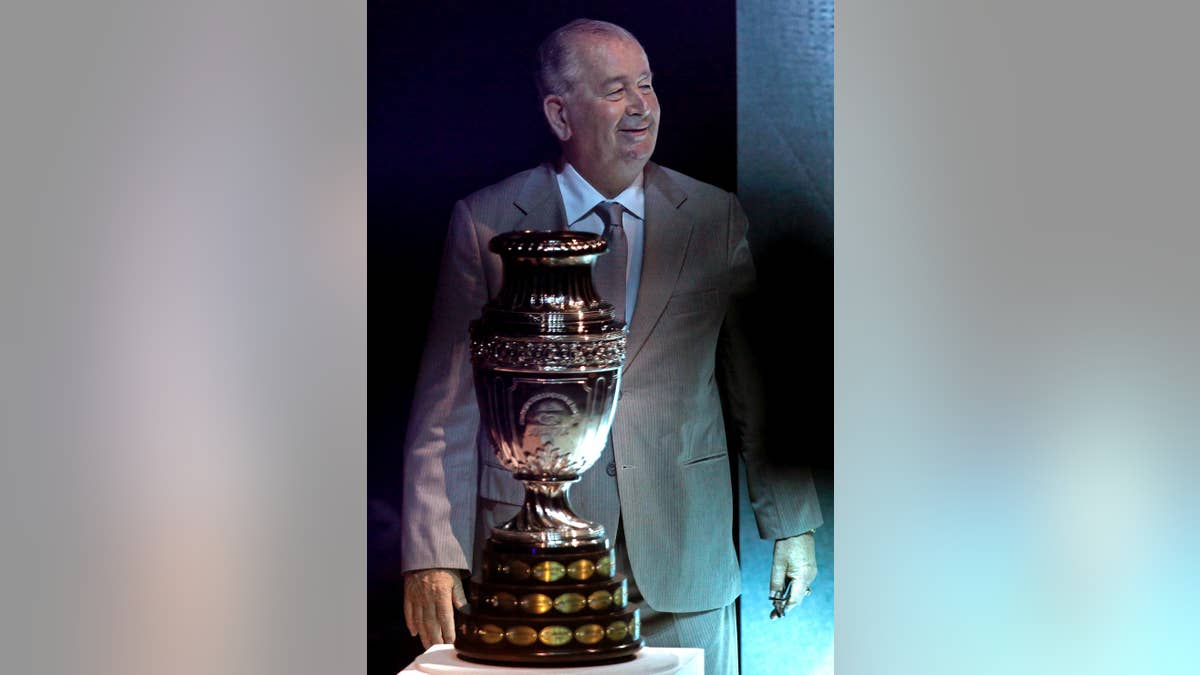 BUENOS AIRES, Argentina – South American soccer officials say that Julio Grondona, the longtime head of the Argentina Football Association, has died. He was 82.
The announcement was made Wednesday by the South American football confederation, CONMEBOL.
Grondona, a powerful ally of FIFA President Sepp Blatter, had been hospitalized earlier on Wednesday. Grondona, who was known as "The Godfather," had been the AFA's president since 1979.
He was also a FIFA senior vice president and head of FIFA's finance committee. He had announced that we would step down from his posts in 2015.