Anze Kopitar scores after firing slap shot straight to opponent's head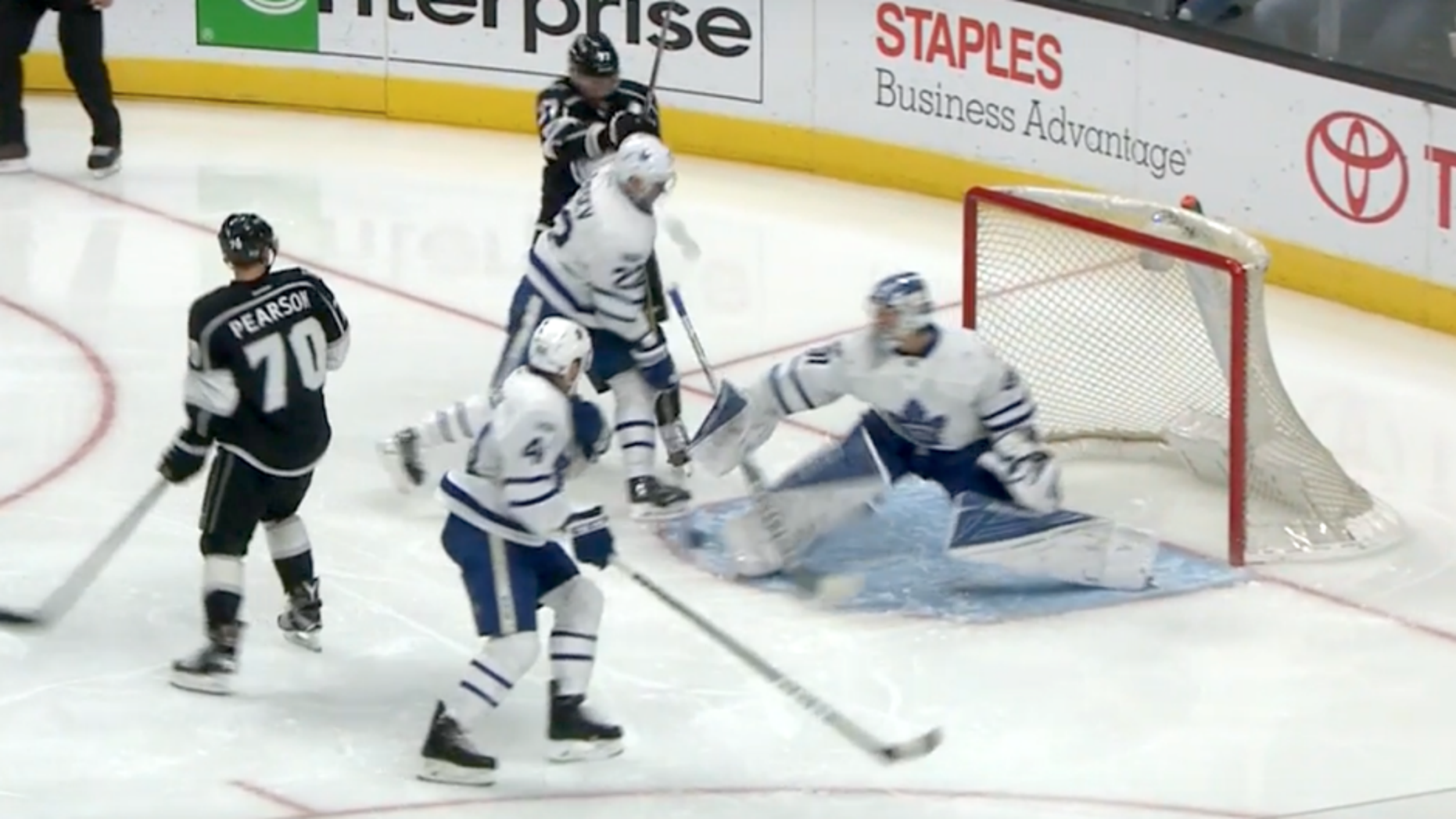 A hockey player has to have some terrible luck to take an opponent's slap shot to the head. But a player has to have absolutely atrocious luck to take a slap shot to the head and then watch the puck deflect straight into their own net.
We're sorry to report that Nikita Zaitsev had absolutely atrocious luck on Thursday night.
The Toronto Maple Leafs defenseman unwillingly helped on a Kings third period goal after finding himself directly in the path of an Anze Kopitar slapper. While engaged in a battle with Jeff Carter just outside the Leafs' goal crease, Zaitsev turned straight into Kopitar's one-timer and the puck clanked off his helmet and ricocheted right past the goaltender.
Fortunately, Zaitsev didn't seem to be seriously hurt on the play, but that's pretty much where the good news ends.
That goal was the Kings' first tally of the night and ultimately sparked a late game comeback for Los Angeles. They managed to force overtime and went on to win 3-2 in a shootout.
Taking a puck to the head? Bad. Taking a puck to the head to help an opponent score? Worse. Taking a puck to the head to help an opponent score and spark their comeback win? Worst.