Anthony Rizzo jokingly calls himself 'statistically the greatest [leadoff] hitter of all time'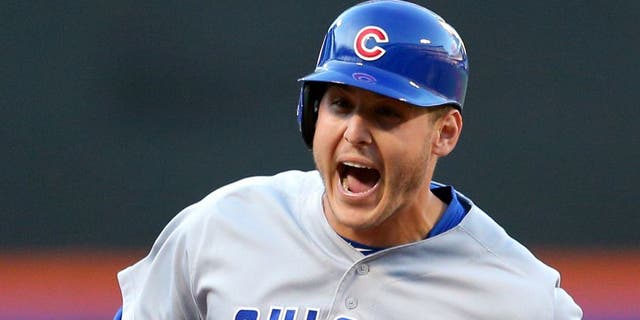 NEWYou can now listen to Fox News articles!
The Cubs finally might have found their leadoff hitter, as Anthony Rizzo certainly is playing and talking the part.
After he homered to lead off the game for the second consecutive night Wednesday, Anthony Rizzo channeled Rickey Henderson to discuss his success atop the order. From the Chicago Tribune:
"Im statistically the greatest hitter of all time to lead the game off," Rizzo smiled. "Id like to retire there and talk smack to everyone who tries to do it. But you just go with it. Its fun. Go back-to-back, and the dugout is very loose. Statistically, by the books, Im the best there ever was right now."
Rizzo, who never had led off in his major-league career until Tuesday, is 3-for-9 with the two homers and four RBI after two games in his new role.
The leadoff heroics werent enough on Wednesday, however, as the Cubs blew a 4-1 lead in a 9-4 loss to the Mets.