Amari Cooper stays quiet, plays loud on Raiders' opening bomb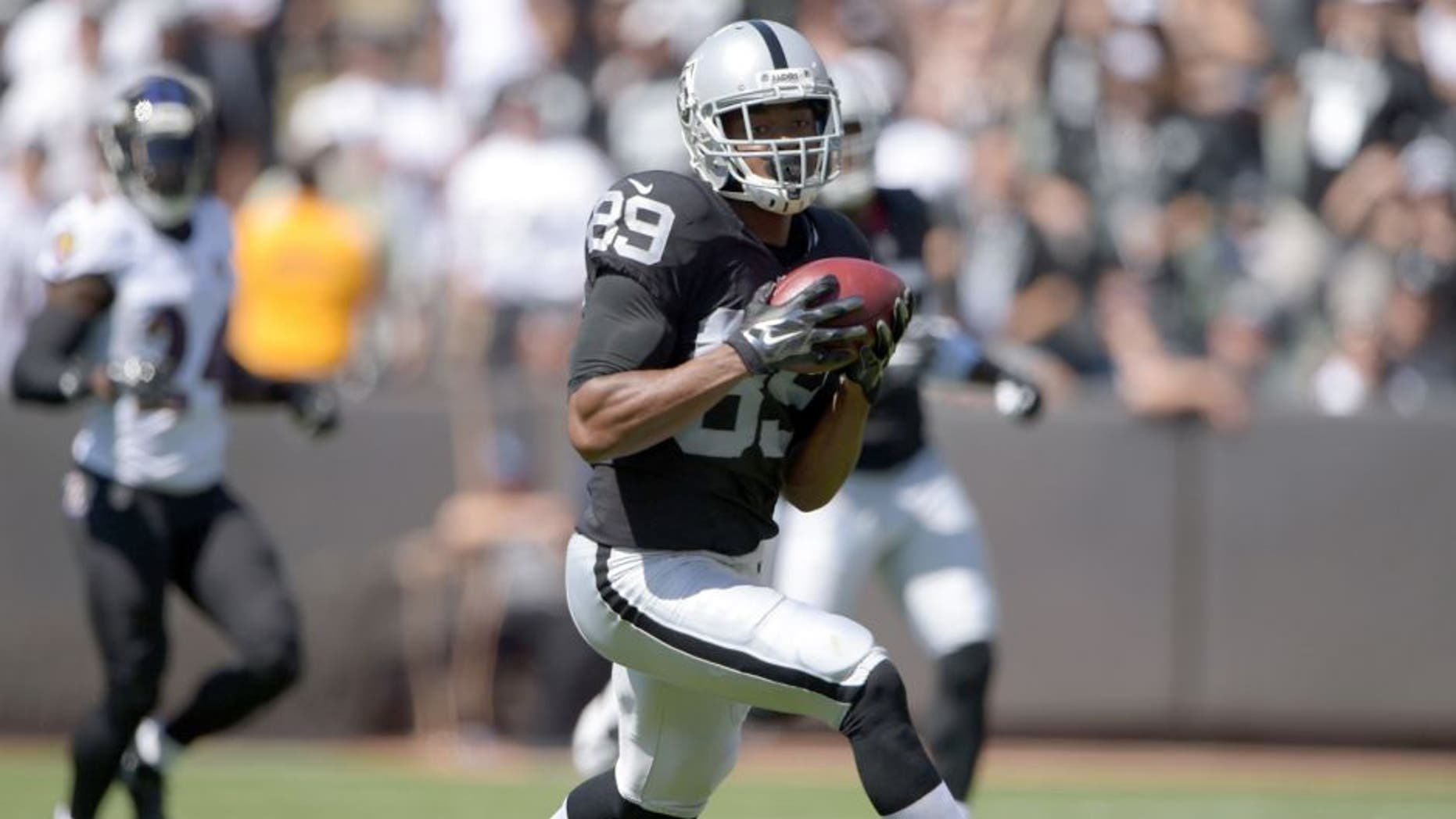 Amari Cooper forced himself to stay calm when he misplayed two early passes.
Then, a 68-yard bomb fell into his waiting hands -- and the Raiders' rookie couldn't hold back any longer.
"I was just elated," Cooper told ESPN's Bill Williamson. "I was kind of mad at myself for those two drops. So when I got open and saw the ball in the air, I knew I had to bring it in and score. It was a big moment."
Cooper's new team drafted him with these moments in mind. Scouts touted his pro-ready skills; the Silver and Black were sold on his professional demeanor.
He ended the day with seven catches for 109 yards -- none bigger than his first catch of the game.
"I knew when he caught it, I was like, 'OK, he's gone,'" quarterback Derek Carr said. "That was a big juice for our team, really. It gave us a shot of life. I think that he deserves a lot of credit, man. He's a great spark plug."
(h/t ESPN)