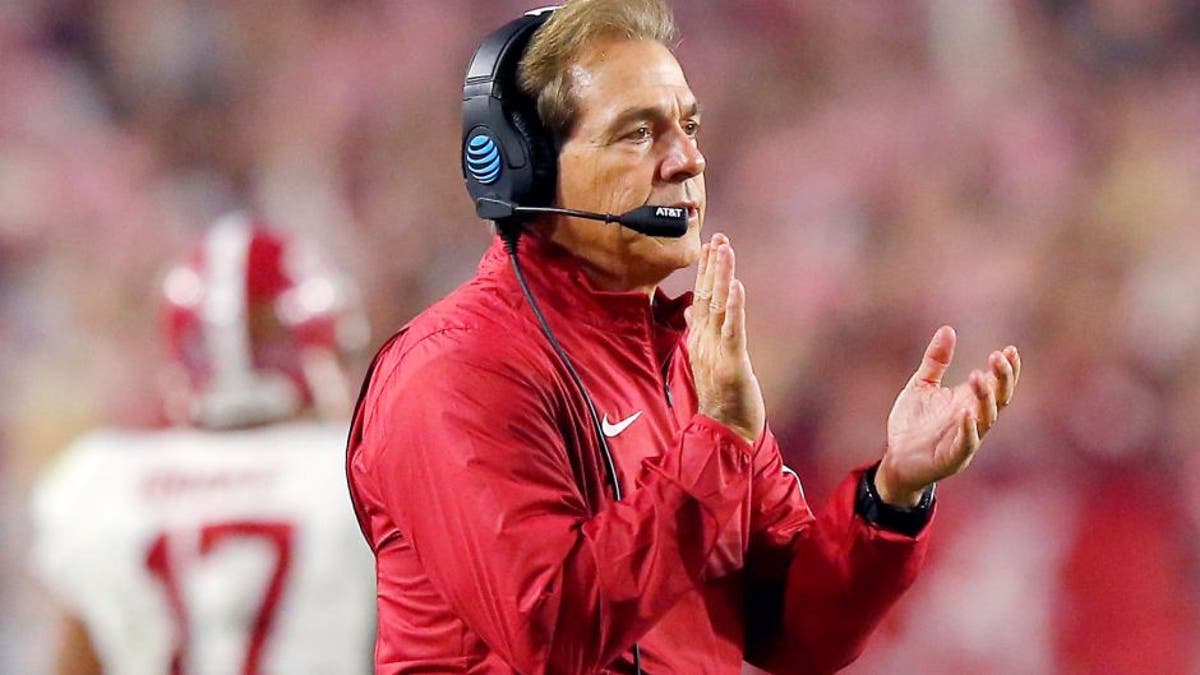 Coming off its national title win, Alabama will have even more staff shakeup than just the move of former defensive coordinator Kirby Smart to Georgia as the Bulldogs new head coach (Smart is being replaced by former 'Bama assistant Jeremy Pruitt).
On Tuesday, the school announced that it is hiring former UCF offensive coordinator Brent Key to coach guards and centers. In addition, Mario Cristobal who coached the Tide's O-line in 2015, when the group won the inaugural Joe Moore Award presented to the nation's top unit, will now oversee the offensive tackles and tight ends to become more involved in other aspects of the offense and the program in general, according to head coach Nick Saban.
Cristobal, a former national recruiter of the year, is also being named recruiting coordinator and assistant head coach.
With Key, an Alabama native, joining the staff, 'Bama's special teams coordinator and tight ends coach Bobby Williams is now being moved to an off-field role.
Earlier this offseason, Derrick Ansley was hired from Kentucky as the secondary coach after Mel Tucker took the Georgia defensive coordinator job under Smart.
Bruce Feldman is a senior college football reporter and columnist for FOXSports.com and FS1. He is also a New York Times best-selling author. His latest book, "The QB: The Making of Modern Quarterbacks," came out in October 2014. Follow him on Twitter @BruceFeldmanCFB and Facebook.