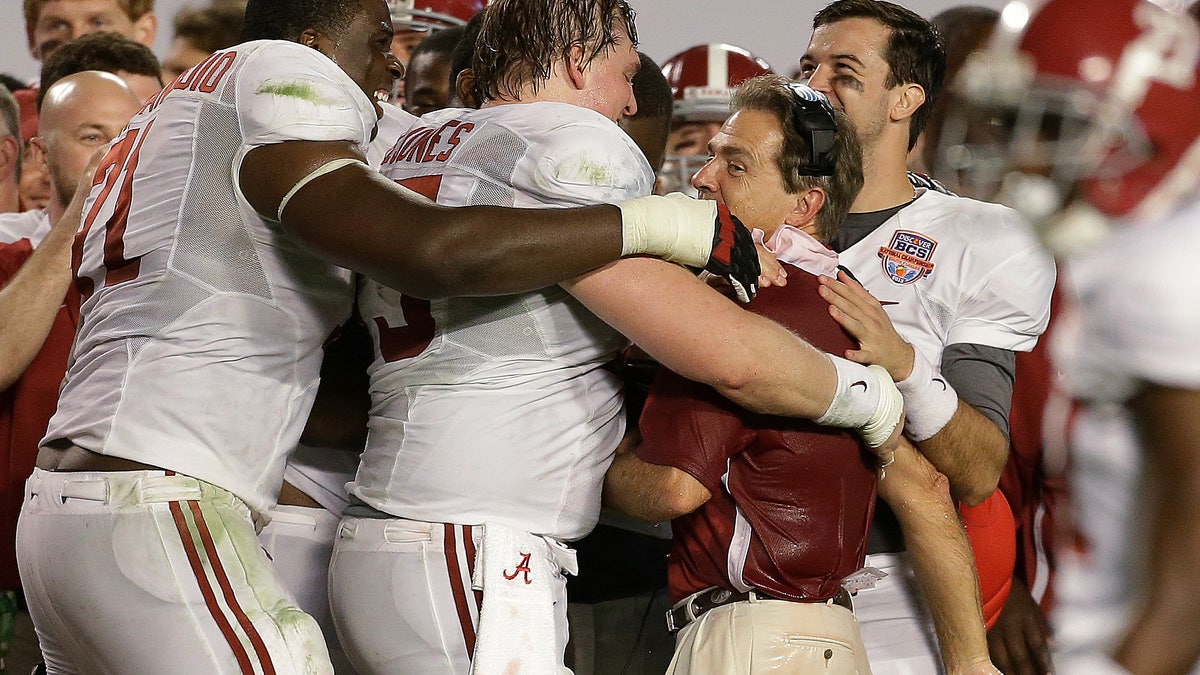 MIAMI GARDENS, Fla. – Alabama center Barrett Jones played the BCS championship game with torn ligaments in his left foot and needs surgery.
The two-time All-American and the leader of the Crimson Tide's dominant offensive line was injured in the Southeastern Conference championship against Georgia.
He didn't practice again until the day before Alabama left Tuscaloosa to come to south Florida. When the team arrived, he came off the plane wearing a protective boot on his injured foot.
Jones told reporters after the game his injury was similar to the one that put Houston Texas quarterback Matt Schaub out of several games last season.
Jones played most of the game and helped the Crimson Tide rush for 265 yard and 5.9 yards per carry.