Ajax holds moving tribute, moment of silence for Johan Cruyff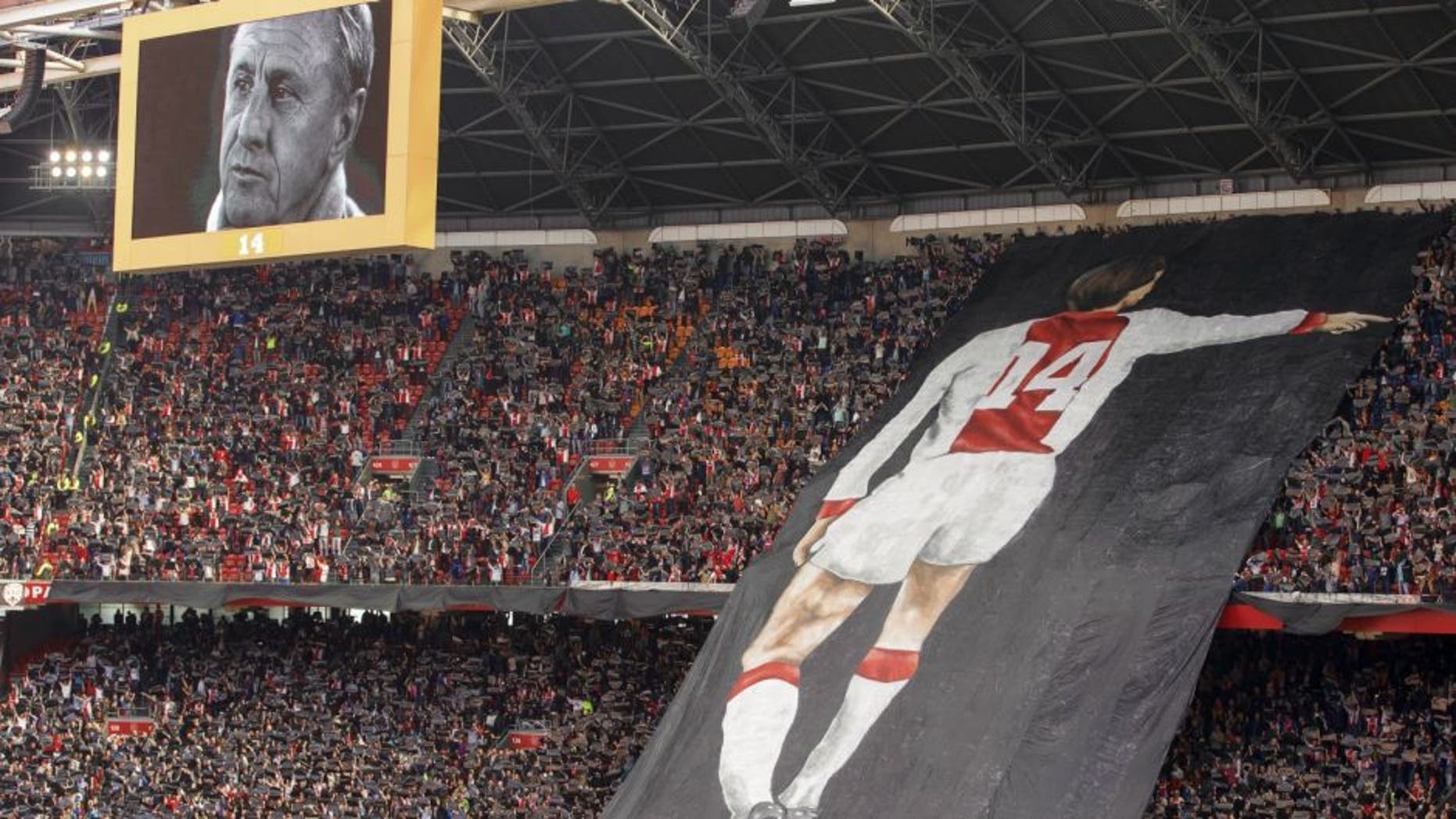 Ajax pulled out all the stops in their tribute to team legend Johan Cruyff.
The emotional tribute included a giant No. 14 jersey on the field, giant banners, and appearances from former Ajax players.
Those were just a few of the ways in which respects were paid at the stadium to Cruyff, who died at the age of 68 on March 24 and famously wore the number 14 during his career.
Ahead of kick-off, the pitch had huge representations laid across it of the three shirts Cruyff was best known for wearing during his playing career, with an Ajax one on the center circle flanked by those of Holland and Barcelona.
Meanwhile, thousands in the stands held up colored pieces of plastic to spell out Cruyff's name, as well as '1947-2016'.
And, as at all Eredivisie matches over the weekend, there was a moment of silence just prior to the action getting under way.
A host of former Ajax players, along with Cruyff's son Jordi, were among those in attendance.
At the 14th minute, just like in the France-Holland friendly in the same venue last week, the match came to a temporary halt as the players joined in a round of applause in tribute.
To cap off the evening, Ajax came up with a 3-0 win over PEC Zwolle and reclaimed top of the Eredivisie.
Press Association contributed to this report.