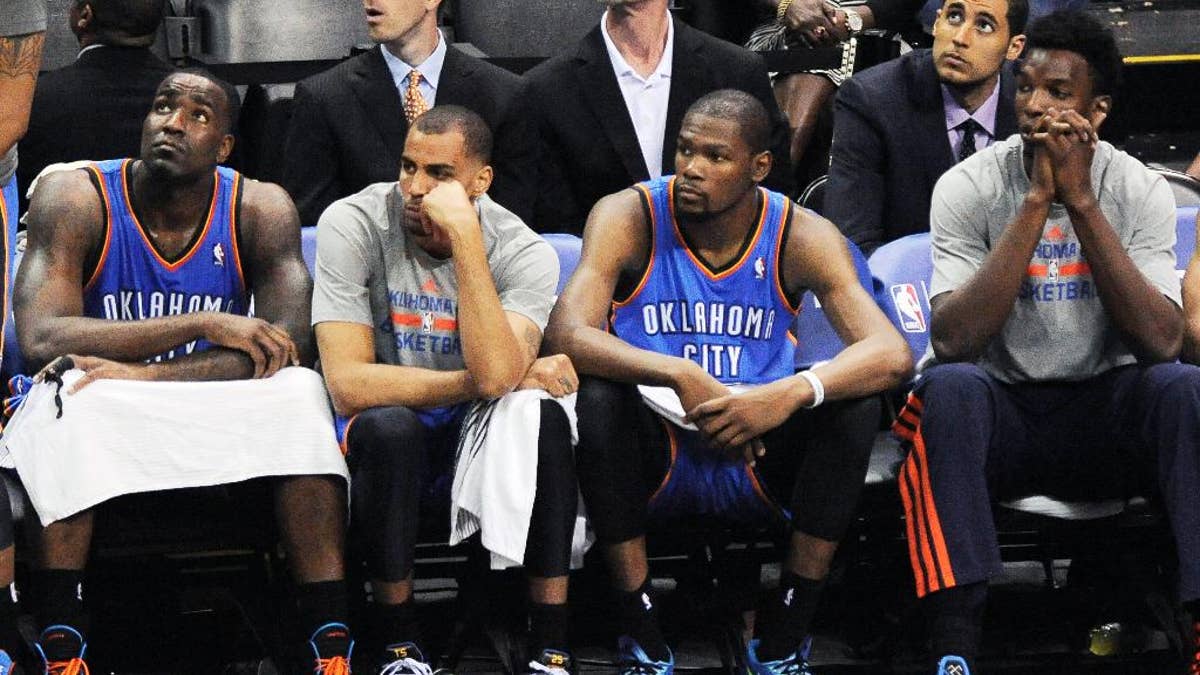 Undermanned yet undaunted, Kevin Durant and Russell Westbrook threw everything they had at the San Antonio Spurs in Game 1 of the Western Conference finals.
Even when they were down by 15 points in the first half, the Oklahoma City Thunder's dynamic duo didn't give in.
They used their athleticism and shot-making to will Oklahoma City back into the game, and when Westbook's 19-foot jumper splashed through the net with just under five minutes to play in the third quarter, the Thunder jumped ahead.
What became apparent as the highly anticipated matchup wore on was that the Spurs were turning it into a game of two-on-five.
Tim Duncan, Manu Ginobili and the rest of the experienced Spurs sat back in that third quarter as Durant and Westbrook led the rally.