After replenishing defense, Vikings planning to make Erin Henderson new middle linebacker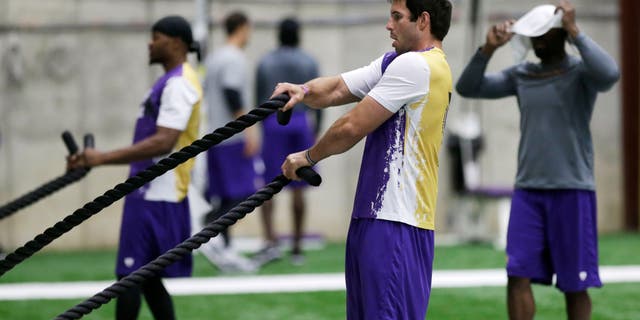 EDEN PRAIRIE, Minn. – The Minnesota Vikings stocked up on defense during the draft.
They still have two major unanswered questions, however.
How will the leadership, toughness and tackling ability of departed cornerback Antoine Winfield be replaced? And will their new middle linebacker be reliable enough to stabilize and produce at this critical position?
Erin Henderson took the first step toward answering the second one. Henderson said Wednesday at Winter Park he's been told by the coaches to prepare to move from the weak side spot to the middle. Henderson said he's added about 10 pounds as part of his transition process.
His older brother, E.J. Henderson, was the primary middle linebacker for the Vikings during his career here from 2003 through 2011.
___
Follow Dave Campbell on Twitter: http://www.twitter.com/DaveCampbellAP