After playing it safe, IndyCar still looking for solution to frightening crashes at Indy 500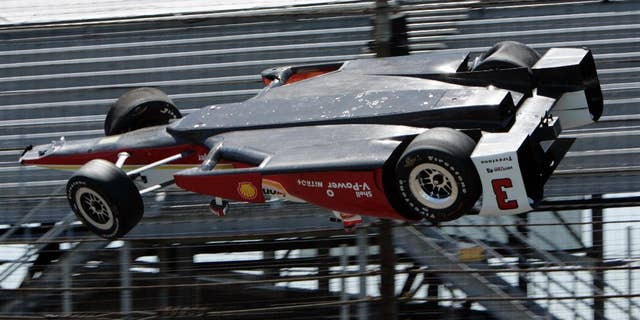 INDIANAPOLIS – Another crash at Indianapolis Motor Speedway has series officials looking for safer answers.
James Hinchcliffe hit the third turn wall and flipped his car, but did not go airborne during Monday afternoon.
He was undergoing surgery on his left thigh and was the most seriously injured of the five crashes during practice for the Indianapolis 500. Indianapolis Motor Speedway officials said he was in stable condition.
But there was so much concern during weekend qualifying, after three Chevrolet drivers went airborne, that series officials made rules changes to make qualifying safer.
The bigger question may be what will happen if a car gets airborne during Sunday's race, IndyCar's biggest race of the season.
Ed Carpenter says all drivers are worried about that possibility.