Adebayo Akinfenwa signs with club sponsored by ice cream company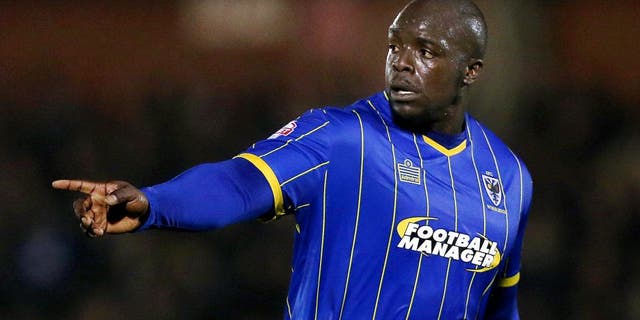 NEWYou can now listen to Fox News articles!
Adebayo Akinfenwa is a legend. The striker is 5'11'' and 224 pounds, making him stand out on the pitch and, in video games too, where FIFA lists him as the strongest player in the sport.
He was also a man in search of a new club. AFC Wimbledon released him after the end of their season and the 34-year-old needed a new home. Now he's found it -- Wycombe Wanderers.
Wycombe is the perfect club for Akinfenwa too. The League Two side is in the same division as Wimbledon, so it's a level he's comfortable with and can hopefully have a good season. But even more importantly, they are sponsored by Beechdean Ice Cream.
So next season when Akinfenwa suits up, he will proudly be wearing Beechdean Ice Cream across his chest. There couldn't be a better match -- the largest person in the sport and ice cream. Sometimes the planets align and the world gives us something better than we could have ever imagined. This is one of those times.
MORE FROM FOX SOCCER