Abby Wambach poised to play her 200th cap with US national team vs Scotland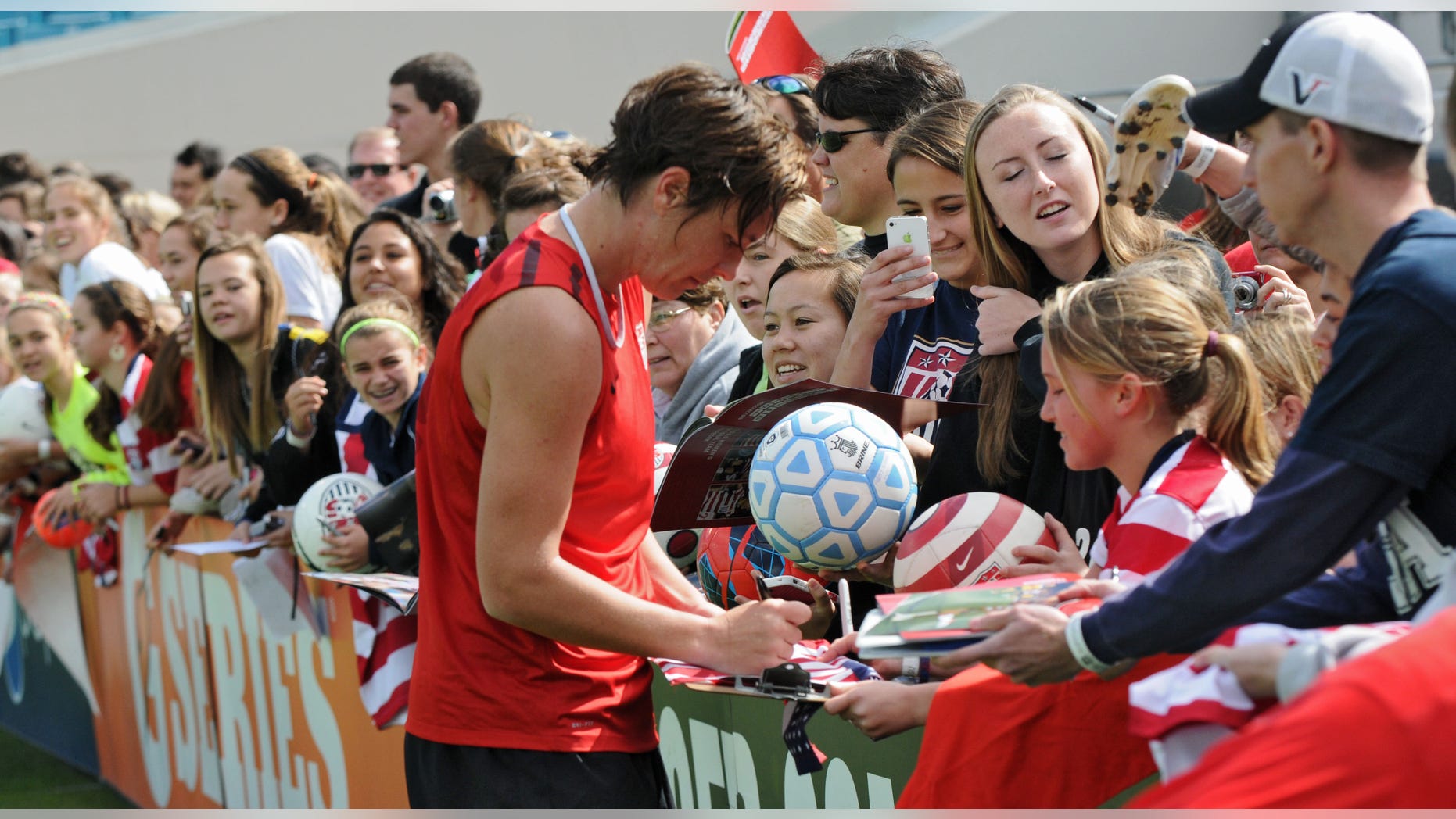 NASHVILLE, Tenn. – Abby Wambach simply laughs when asked about playing her 200th cap with the U.S. women's national team. The forward and 2012 FIFA player of the year is far too busy playing to think about all her accomplishments.
Wambach says it's definitely a milestone. But the forward who turns 33 in June says she'll think about those things more when she retires. So playing Scotland on Wednesday night is just another game to her.
But she's moving into some special territory — only seven Americans have appeared in more international matches.
The U.S. women's national team will keep learning the system of new coach Tom Sermanni. It will be the Americans' second exhibition match against the coach's native Scotland in four days after a 4-1 win on Saturday.
He spent the last eight years as Australia's national team coach.